KAutobuild for h3600_defconfig on kernel 2.6.21-rc5
The build of h3600_defconfig was performed on gerald.kyllikki.org using gcc version 4.0.1 and binutils version 2.16.
The configure completed sucessfully, refer to the log for details
The zImage build completed succesfuly, it produced a 1115K kernel with 27 warnings. Refer to the build log for details.
939K of modules were built producing 11 warnings, refer to the build log for details
A complete list of every build this configuration has been attempted in.
Supported Machines
This default configuration produced kernels that support these machines:
HP iPAQ H3600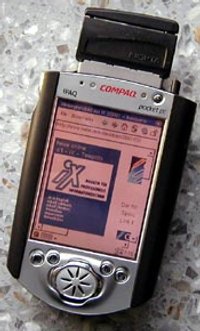 This machine is maintained by Jamey Hicks more information is available from its website

Back to the KAutobuild for kernel 2.6.21-rc5 page