KAutobuild for kernel 2.6.37-rc3-git5
The build was performed on gerald.kyllikki.org using gcc version 4.3.2 and binutils version 2.19.
This build attempted 153 default configurations resulting in kernels which supported 112 distinct machines which represents 3% of the 3287 machines currently registered.
The build produced 3 unique errors across all attempted builds.
The build produced 122 unique warnings across all built kernels and 19 unique warnings across all modules.
Attempted Configurations
Active machines
A&W6410
This machine is maintained by Kwangwoo Lee more information is available from its website. Kernels were built that supported this machine from these default configurations: s3c6400_defconfig

Airgoo HMT
This machine is maintained by Peter Korsgaard. Kernels were built that supported this machine from these default configurations: s3c6400_defconfig

CM-T35 module
This machine is maintained by Mike Rapoport more information is available from its website. Kernels were built that supported this machine from these default configurations: omap2plus_defconfig

CM-T3517
This machine is maintained by Mike Rapoport more information is available from its website. Kernels were built that supported this machine from these default configurations: omap2plus_defconfig

CNS3420 Validation Board
This machine is maintained by Anton Vorontsov more information is available from its website. Kernels were built that supported this machine from these default configurations: cns3420vb_defconfig

Colibri
This machine is maintained by Detlef Vollmann. Kernels were built that supported this machine from these default configurations: colibri_pxa270_defconfig

Coyote Gateway Reference Design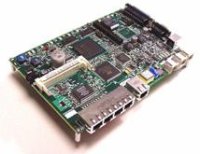 This machine is maintained by Deepak Saxena more information is available from its website. Kernels were built that supported this machine from these default configurations: ixp4xx_defconfig

D-Link DSM-G600
This machine is maintained by Alessandro Zummo more information is available from its website. Kernels were built that supported this machine from these default configurations: ixp4xx_defconfig

DaVinci DM6467T EVM
This machine is maintained by Sekhar Nori more information is available from its website. Kernels were built that supported this machine from these default configurations: davinci_all_defconfig, davinci_all_defconfig

DevKit8000
This machine is maintained by Michael O'Reilly more information is available from its website. Kernels were built that supported this machine from these default configurations: omap2plus_defconfig

Ericsson Mobile Platforms U300
This machine is maintained by Linus Walleij more information is available from its website. Kernels were built that supported this machine from these default configurations: u300_defconfig

Freecom Storage Gateway
This machine is maintained by Robert Bartelds more information is available from its website. Kernels were built that supported this machine from these default configurations: ixp4xx_defconfig

FriendlyARM Mini2440 Board
This machine is maintained by capbily more information is available from its website. Kernels were built that supported this machine from these default configurations: mini2440_defconfig

GMS30C7201
This machine is maintained by Jungjun Kim. Kernels were built that supported this machine from these default configurations: h7201_defconfig

Gateway 7001 AP
This machine is maintained by John Gordon more information is available from its website. Kernels were built that supported this machine from these default configurations: ixp4xx_defconfig

Gateworks Avila SBC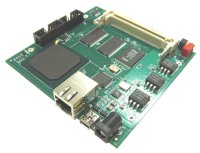 This machine is maintained by Deepak Saxena more information is available from its website. Kernels were built that supported this machine from these default configurations: ixp4xx_defconfig

Gemtek WX5715 (Linksys WRV54G)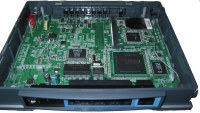 This machine is maintained by George Joseph more information is available from its website. Kernels were built that supported this machine from these default configurations: ixp4xx_defconfig

Giant Shoulder Loft
This machine is maintained by Tom Billman more information is available from its website. Kernels were built that supported this machine from these default configurations: ixp4xx_defconfig

Goni
This machine is maintained by Kyungmin Park. Kernels were built that supported this machine from these default configurations: s5pv210_defconfig

HP Jornada 720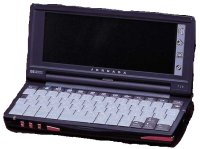 This machine is maintained by John Ankcorn. Kernels were built that supported this machine from these default configurations: jornada720_defconfig

Hilscher netX500 NX-DKN Dev. Board
This machine is maintained by Robert Schwebel more information is available from its website. Kernels were built that supported this machine from these default configurations: netx_defconfig

Hilscher netX500 NXDB500 Dev. Board
This machine is maintained by Robert Schwebel more information is available from its website. Kernels were built that supported this machine from these default configurations: netx_defconfig

Hilscher netX500 NXEB500-HMI Eval B
This machine is maintained by Michael Trensch more information is available from its website. Kernels were built that supported this machine from these default configurations: netx_defconfig

ISEE IGEP module
This machine is maintained by Enric Balletbò i Serra more information is available from its website. Kernels were built that supported this machine from these default configurations: omap2plus_defconfig

ISEE IGEPv2 Board
This machine is maintained by Agusti Fontquerni more information is available from its website. Kernels were built that supported this machine from these default configurations: omap2plus_defconfig

IXDP425 Development Platform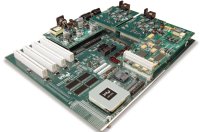 This machine is maintained by Deepak Saxena more information is available from its website. Kernels were built that supported this machine from these default configurations: ixp4xx_defconfig

Income s.r.o. SH-Dmaster PXA270 SBC
This machine is maintained by Marek Vašut more information is available from its website. Kernels were built that supported this machine from these default configurations: colibri_pxa270_defconfig

Intel EBSA110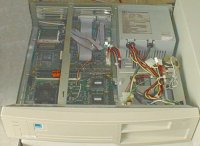 This machine is maintained by Russell King more information is available from its website. Kernels were built that supported this machine from these default configurations: ebsa110_defconfig

Intel IXCDP1100
This machine is maintained by Deepak Saxena more information is available from its website. Kernels were built that supported this machine from these default configurations: ixp4xx_defconfig

Intel IXDP465
This machine is maintained by Deepak Saxena more information is available from its website. Kernels were built that supported this machine from these default configurations: ixp4xx_defconfig

Intel IXDPG425 Development Platform
This machine is maintained by Deepak Saxena. Kernels were built that supported this machine from these default configurations: ixp4xx_defconfig

Intel Mote 2 Sensor Device
This machine is maintained by Ed C. Epp more information is available from its website. Kernels were built that supported this machine from these default configurations: imote2_defconfig

Iomega NAS 100d
This machine is maintained by tom king. Kernels were built that supported this machine from these default configurations: ixp4xx_defconfig

Keith und Koep Trizeps4 CPU module
This machine is maintained by Jürgen Schindele. Kernels were built that supported this machine from these default configurations: trizeps4_defconfig

Keith und Koep Trizeps4-WL module
This machine is maintained by Jürgen Schindele. Kernels were built that supported this machine from these default configurations: trizeps4_defconfig

Leopard board based on TI DM355
This machine is maintained by khasim syed mohammed more information is available from its website. Kernels were built that supported this machine from these default configurations: davinci_all_defconfig

Linksys NSLU2
This machine is maintained by Rod Whitby more information is available from its website. Kernels were built that supported this machine from these default configurations: ixp4xx_defconfig

LogicPD OMAP3530 LV SOM
This machine is maintained by Peter Barada more information is available from its website. Kernels were built that supported this machine from these default configurations: omap2plus_defconfig

LogicPD OMAP35x Torpedo
This machine is maintained by Peter Barada more information is available from its website. Kernels were built that supported this machine from these default configurations: omap2plus_defconfig

Lyrtech Small Form Factor SDR
This machine is maintained by Philip Balister more information is available from its website. Kernels were built that supported this machine from these default configurations: davinci_all_defconfig

MityOMAP-L138 SoM
This machine is maintained by Michael Williamson more information is available from its website. Kernels were built that supported this machine from these default configurations: da8xx_omapl_defconfig

Motorola EZX A1200
This machine is maintained by Daniel Ribeiro more information is available from its website. Kernels were built that supported this machine from these default configurations: ezx_defconfig

Motorola EZX A780
This machine is maintained by Daniel Ribeiro more information is available from its website. Kernels were built that supported this machine from these default configurations: ezx_defconfig

Motorola EZX A910
This machine is maintained by Daniel Ribeiro more information is available from its website. Kernels were built that supported this machine from these default configurations: ezx_defconfig

Motorola EZX E2
This machine is maintained by Daniel Ribeiro more information is available from its website. Kernels were built that supported this machine from these default configurations: ezx_defconfig

Motorola EZX E6
This machine is maintained by Daniel Ribeiro more information is available from its website. Kernels were built that supported this machine from these default configurations: ezx_defconfig

Motorola EZX E680
This machine is maintained by Daniel Ribeiro more information is available from its website. Kernels were built that supported this machine from these default configurations: ezx_defconfig

NCP
This machine is maintained by Kyungmin Park more information is available from its website. Kernels were built that supported this machine from these default configurations: s3c6400_defconfig

NetWinder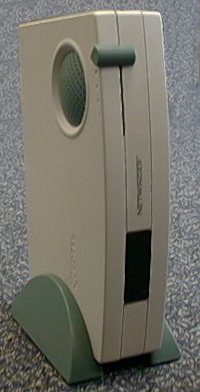 This machine is maintained by Russell King more information is available from its website. Kernels were built that supported this machine from these default configurations: netwinder_defconfig

Neuros OSD2
This machine is maintained by Michael Gao more information is available from its website. Kernels were built that supported this machine from these default configurations: davinci_all_defconfig

Nokia 770 Internet Tablet
This machine is maintained by Juha Yrjölä more information is available from its website. Kernels were built that supported this machine from these default configurations: n770_defconfig

Nokia N800 Internet Tablet
This machine is maintained by Kai Svahn more information is available from its website. Kernels were built that supported this machine from these default configurations: omap2plus_defconfig

Nokia N810
This machine is maintained by Lauri Leukkunen more information is available from its website. Kernels were built that supported this machine from these default configurations: omap2plus_defconfig

Nokia N810 Wimax Edition
This machine is maintained by Timo O. Karjalainen more information is available from its website. Kernels were built that supported this machine from these default configurations: omap2plus_defconfig

Nokia RX-51
This machine is maintained by Lauri Leukkunen. Kernels were built that supported this machine from these default configurations: omap2plus_defconfig

OMAP Generic
This machine is maintained by Tony Lindgren more information is available from its website. Kernels were built that supported this machine from these default configurations: omap2plus_defconfig

OMAP L 138 hawkboard.org
This machine is maintained by khasim syed mohammed more information is available from its website. Kernels were built that supported this machine from these default configurations: da8xx_omapl_defconfig

OMAP3 BEAGLE Ultra Low Cost Board
This machine is maintained by khasim syed mohammed more information is available from its website. Kernels were built that supported this machine from these default configurations: omap2plus_defconfig

OMAP3 based EVM from Mistral
This machine is maintained by Nagendra more information is available from its website. Kernels were built that supported this machine from these default configurations: omap2plus_defconfig

OMAP3517EVM
This machine is maintained by Sanjeev Premi. Kernels were built that supported this machine from these default configurations: omap2plus_defconfig

OMAP_4430SDP
This machine is maintained by Santosh Shilimkar more information is available from its website. Kernels were built that supported this machine from these default configurations: omap2plus_defconfig

OMAP_LDP
This machine is maintained by Richard Woodruff more information is available from its website. Kernels were built that supported this machine from these default configurations: omap2plus_defconfig

PANDA board
This machine is maintained by vikram pandita more information is available from its website. Kernels were built that supported this machine from these default configurations: omap2plus_defconfig

Palm Tungsten E
This machine is maintained by Romain Goyet more information is available from its website. Kernels were built that supported this machine from these default configurations: palmte_defconfig

Pandora Handheld Console
This machine is maintained by John Willis more information is available from its website. Kernels were built that supported this machine from these default configurations: omap2plus_defconfig

Philips PNX4008 (Premo)
This machine is maintained by Vitaly Wool. Kernels were built that supported this machine from these default configurations: pnx4008_defconfig

Renesas SH-Mobile AP4 EVB Board
This machine is maintained by Kuninori Morimoto. Kernels were built that supported this machine from these default configurations: ap4evb_defconfig

Renesas SH-Mobile G3 EVM Board
This machine is maintained by Paul Mundt. Kernels were built that supported this machine from these default configurations: g3evm_defconfig

Renesas SH-Mobile G4 EVM Board
This machine is maintained by Si Dao. Kernels were built that supported this machine from these default configurations: g4evm_defconfig

SBC3530
This machine is maintained by Jason Lam more information is available from its website. Kernels were built that supported this machine from these default configurations: omap2plus_defconfig

SMDK6410
This machine is maintained by Ryu Euiyoul more information is available from its website. Kernels were built that supported this machine from these default configurations: s3c6400_defconfig

SMDK6440
This machine is maintained by Kyoungil Kim more information is available from its website. Kernels were built that supported this machine from these default configurations: s5p64x0_defconfig

SMDK6450
This machine is maintained by Lee Hyuk more information is available from its website. Kernels were built that supported this machine from these default configurations: s5p64x0_defconfig

SMDKC100
This machine is maintained by Yang Jin Sung more information is available from its website. Kernels were built that supported this machine from these default configurations: s5pc100_defconfig

SMDKC110
This machine is maintained by JaeCheol Lee more information is available from its website. Kernels were built that supported this machine from these default configurations: s5pv210_defconfig

SMDKV210
This machine is maintained by JaeCheol Lee more information is available from its website. Kernels were built that supported this machine from these default configurations: s5pv210_defconfig

SPEAr 300
This machine is maintained by shiraz. Kernels were built that supported this machine from these default configurations: spear300_defconfig

SPEAr 600
This machine is maintained by shiraz. Kernels were built that supported this machine from these default configurations: spear600_defconfig

Samsung Apollon (custom OMAP24XX)
This machine is maintained by Kyungmin Park. Kernels were built that supported this machine from these default configurations: omap2plus_defconfig

Samsung S3C6400 Evaluation Platform
This machine is maintained by JaeCheol Lee more information is available from its website. Kernels were built that supported this machine from these default configurations: s3c6400_defconfig

Sharp Zaurus SL-5600
This machine is maintained by Richard Purdie. Kernels were built that supported this machine from these default configurations: corgi_defconfig

Sharp Zaurus SL-C1000
This machine is maintained by Richard Purdie. Kernels were built that supported this machine from these default configurations: spitz_defconfig

Sharp Zaurus SL-C3000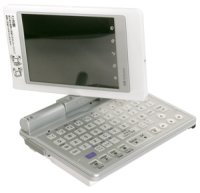 This machine is maintained by Richard Purdie. Kernels were built that supported this machine from these default configurations: spitz_defconfig

Sharp Zaurus SL-C3100/SL-C3200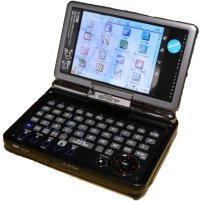 This machine is maintained by Richard Purdie. Kernels were built that supported this machine from these default configurations: spitz_defconfig

Sharp Zaurus SL-C700
This machine is maintained by Richard Purdie. Kernels were built that supported this machine from these default configurations: corgi_defconfig

Sharp Zaurus SL-C750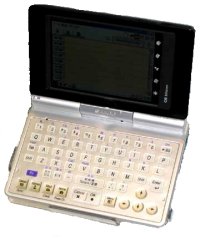 This machine is maintained by Richard Purdie. Kernels were built that supported this machine from these default configurations: corgi_defconfig

Sharp Zaurus SL-C760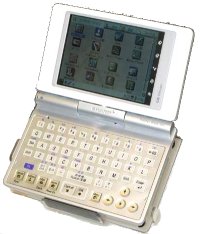 This machine is maintained by Richard Purdie. Kernels were built that supported this machine from these default configurations: corgi_defconfig

SmartQ5
This machine is maintained by David Carlson more information is available from its website. Kernels were built that supported this machine from these default configurations: s3c6400_defconfig

SmartQ7
This machine is maintained by Maurus Cuelenaere more information is available from its website. Kernels were built that supported this machine from these default configurations: s3c6400_defconfig

TI DaVinci DA830 EVM
This machine is maintained by Steve Chen. Kernels were built that supported this machine from these default configurations: da8xx_omapl_defconfig

TI DaVinci DA850
This machine is maintained by Sudhakar Raj. Kernels were built that supported this machine from these default configurations: da8xx_omapl_defconfig

TI DaVinci DM355 EVM
This machine is maintained by Kevin Hilman more information is available from its website. Kernels were built that supported this machine from these default configurations: davinci_all_defconfig

TI DaVinci EVM
This machine is maintained by Kevin Hilman more information is available from its website. Kernels were built that supported this machine from these default configurations: davinci_all_defconfig

TI OMAP2420 H4
This machine is maintained by Steve Johnson more information is available from its website. Kernels were built that supported this machine from these default configurations: omap2plus_defconfig

TI OMAP2430 2430SDP
This machine is maintained by Steve Johnson more information is available from its website. Kernels were built that supported this machine from these default configurations: omap2plus_defconfig

TI OMAP3430 SDP3430
This machine is maintained by syed khasim more information is available from its website. Kernels were built that supported this machine from these default configurations: omap2plus_defconfig

TI OMAP3630 SDP
This machine is maintained by vikram pandita more information is available from its website. Kernels were built that supported this machine from these default configurations: omap2plus_defconfig

Touch Book
This machine is maintained by Gregoire Gentil more information is available from its website. Kernels were built that supported this machine from these default configurations: omap2plus_defconfig

W90N960 EVBOARD
This machine is maintained by wanzongshun more information is available from its website. Kernels were built that supported this machine from these default configurations: nuc960_defconfig

W90P910 EVBOARD
This machine is maintained by wanzongshun more information is available from its website. Kernels were built that supported this machine from these default configurations: nuc910_defconfig

W90P950 EVBOARD
This machine is maintained by wanzongshun more information is available from its website. Kernels were built that supported this machine from these default configurations: nuc950_defconfig

ZOOM2 board
This machine is maintained by vikram pandita more information is available from its website. Kernels were built that supported this machine from these default configurations: omap2plus_defconfig

ZOOM3 board
This machine is maintained by vikram pandita more information is available from its website. Kernels were built that supported this machine from these default configurations: omap2plus_defconfig

aquila
This machine is maintained by Kyungmin Park. Kernels were built that supported this machine from these default configurations: s5pv210_defconfig

davinci_dm365_evm
This machine is maintained by Sneha Narnakaje. Kernels were built that supported this machine from these default configurations: davinci_all_defconfig

kixrp435
This machine is maintained by Allen Hung more information is available from its website. Kernels were built that supported this machine from these default configurations: ixp4xx_defconfig

overo
This machine is maintained by Steve Sakoman. Kernels were built that supported this machine from these default configurations: omap2plus_defconfig

smdk6442
This machine is maintained by Sewoon Park more information is available from its website. Kernels were built that supported this machine from these default configurations: s5p6442_defconfig

spear310
This machine is maintained by viresh kumar. Kernels were built that supported this machine from these default configurations: spear310_defconfig

spear320
This machine is maintained by viresh kumar. Kernels were built that supported this machine from these default configurations: spear320_defconfig

u8500
This machine is maintained by Srinidhi Kasagar more information is available from its website. Kernels were built that supported this machine from these default configurations: u8500_defconfig

wg302v2
This machine is maintained by Bryan J. Byerly. Kernels were built that supported this machine from these default configurations: ixp4xx_defconfig

Back to the main Kautobuild page