KAutobuild for kernel 2.6.15-rc2-git6
The build was performed on gerald.kyllikki.org using gcc version 4.0.1 and binutils version 2.16.
This build attempted 51 default configurations resulting in kernels which supported 64 distinct machines which represents 2% of the 3287 machines currently registered.
The build produced 115 unique warnings across all built kernels and 51 unique warnings across all modules.
Attempted Configurations
Active machines
ARM Integrator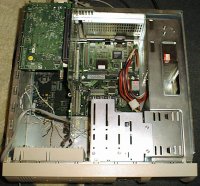 This machine is maintained by David Rusling more information is available from its website. Kernels were built that supported this machine from these default configurations: integrator_defconfig

ARM RealView Emulation Baseboard
This machine is maintained by Catalin Marinas more information is available from its website. Kernels were built that supported this machine from these default configurations: realview_defconfig

ARM Versatile Porting Board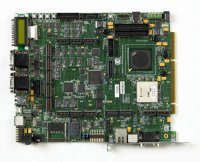 This machine is maintained by Philippe Robin more information is available from its website. Kernels were built that supported this machine from these default configurations: versatile_defconfig

Accelent PXA IDP
This machine is maintained by Jeff Sutherland. Kernels were built that supported this machine from these default configurations: pxa255-idp_defconfig

Acer n30-B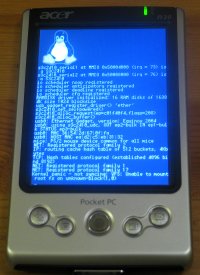 This machine is maintained by Pavel Mateja more information is available from its website. Kernels were built that supported this machine from these default configurations: s3c2410_defconfig

Acorn RiscPC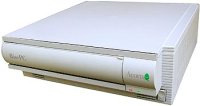 This machine is maintained by Russell King more information is available from its website. Kernels were built that supported this machine from these default configurations: rpc_defconfig

CATS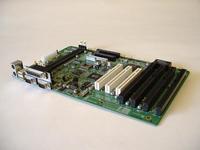 This machine is maintained by Vince Sanders more information is available from its website. Kernels were built that supported this machine from these default configurations: footbridge_defconfig

CLPS7500
This machine is maintained by Philip Blundell. Kernels were built that supported this machine from these default configurations: clps7500_defconfig

Cirrus-EDB7211
This machine is maintained by Mike Touloumtzis more information is available from its website. Kernels were built that supported this machine from these default configurations: edb7211_defconfig

Compaq Personal Server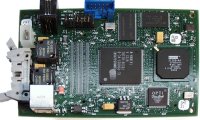 This machine is maintained by Jamey Hicks more information is available from its website. Kernels were built that supported this machine from these default configurations: footbridge_defconfig

Coyote Gateway Reference Design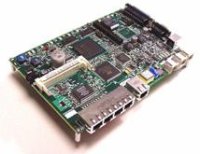 This machine is maintained by Deepak Saxena more information is available from its website. Kernels were built that supported this machine from these default configurations: ixp4xx_defconfig

DNARD (codenamed Shark)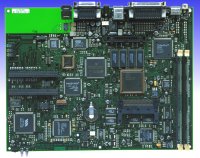 This machine is maintained by Alexander Schulz more information is available from its website. Kernels were built that supported this machine from these default configurations: shark_defconfig

ENP-2611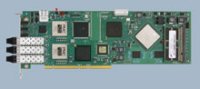 This machine is maintained by Gerry Murphy more information is available from its website. Kernels were built that supported this machine from these default configurations: enp2611_defconfig

FortuNet
This machine is maintained by Boris Itkis. Kernels were built that supported this machine from these default configurations: fortunet_defconfig

GMS30C7201
This machine is maintained by Jungjun Kim. Kernels were built that supported this machine from these default configurations: h7201_defconfig

Gateworks Avila SBC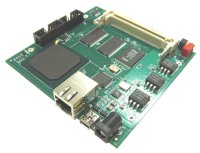 This machine is maintained by Deepak Saxena more information is available from its website. Kernels were built that supported this machine from these default configurations: ixp4xx_defconfig

HMS30C7202
This machine is maintained by Jungjun Kim. Kernels were built that supported this machine from these default configurations: h7202_defconfig

HP Jornada 720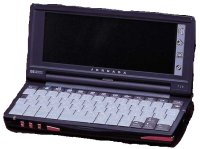 This machine is maintained by John Ankcorn. Kernels were built that supported this machine from these default configurations: jornada720_defconfig

HP iPAQ H1940 handheld computer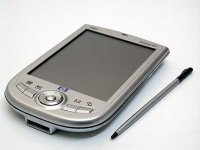 This machine is maintained by Jamey Hicks more information is available from its website. Kernels were built that supported this machine from these default configurations: s3c2410_defconfig

HP iPAQ H3600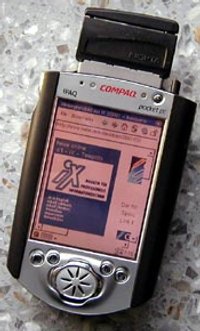 This machine is maintained by Jamey Hicks more information is available from its website. Kernels were built that supported this machine from these default configurations: h3600_defconfig

HP iPAQ rx3715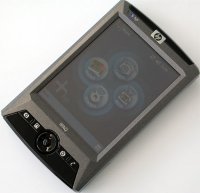 This machine is maintained by Ben Dooks more information is available from its website. Kernels were built that supported this machine from these default configurations: s3c2410_defconfig

Hewlett-Packard Laboratories BadgeP
This machine is maintained by Christopher Hoover. Kernels were built that supported this machine from these default configurations: badge4_defconfig

IXDP425 Development Platform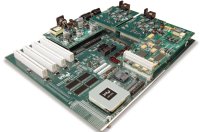 This machine is maintained by Deepak Saxena more information is available from its website. Kernels were built that supported this machine from these default configurations: ixp4xx_defconfig

Intel Assabet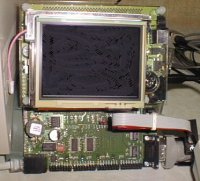 This machine is maintained by Nicolas Pitre more information is available from its website. Kernels were built that supported this machine from these default configurations: neponset_defconfig, assabet_defconfig

Intel EBSA110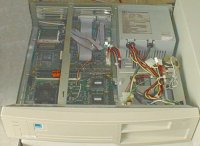 This machine is maintained by Russell King more information is available from its website. Kernels were built that supported this machine from these default configurations: ebsa110_defconfig

Intel EBSA285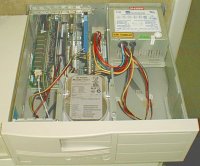 This machine is maintained by Russell King more information is available from its website. Kernels were built that supported this machine from these default configurations: footbridge_defconfig

Intel HCDDBBVA0 Development Platfor
This machine is maintained by Nicolas Pitre more information is available from its website. Kernels were built that supported this machine from these default configurations: mainstone_defconfig

Intel IQ31244 Serial ATA Evaluation
This machine is maintained by Deepak Saxena. Kernels were built that supported this machine from these default configurations: iq31244_defconfig, ep80219_defconfig

Intel IQ80321
This machine is maintained by Deepak Saxena more information is available from its website. Kernels were built that supported this machine from these default configurations: iq80321_defconfig

Intel IQ80331
This machine is maintained by Dave Jiang more information is available from its website. Kernels were built that supported this machine from these default configurations: iq80331_defconfig

Intel IQ80332
This machine is maintained by Dave Jiang more information is available from its website. Kernels were built that supported this machine from these default configurations: iq80332_defconfig

Intel IXCDP1100
This machine is maintained by Deepak Saxena more information is available from its website. Kernels were built that supported this machine from these default configurations: ixp4xx_defconfig

Intel IXDP2400
This machine is maintained by Deepak Saxena more information is available from its website. Kernels were built that supported this machine from these default configurations: ixdp2400_defconfig

Intel IXDP2401
This machine is maintained by Deepak Saxena. Kernels were built that supported this machine from these default configurations: ixdp2401_defconfig

Intel IXDP2800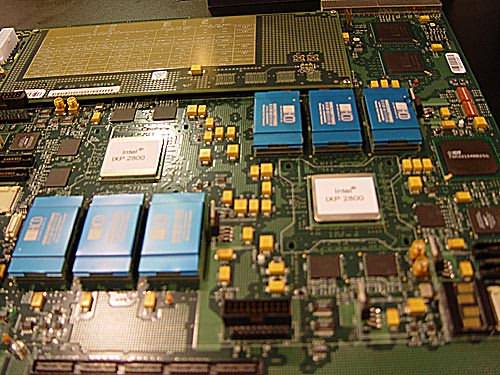 This machine is maintained by Deepak Saxena more information is available from its website. Kernels were built that supported this machine from these default configurations: ixdp2800_defconfig

Intel IXDP2801
This machine is maintained by Deepak Saxena. Kernels were built that supported this machine from these default configurations: ixdp2801_defconfig

Intel IXDP465
This machine is maintained by Deepak Saxena more information is available from its website. Kernels were built that supported this machine from these default configurations: ixp4xx_defconfig

Intel IXDPG425 Development Platform
This machine is maintained by Deepak Saxena. Kernels were built that supported this machine from these default configurations: ixp4xx_defconfig

Intrinsyc CerfBoard
This machine is maintained by Frank Becker more information is available from its website. Kernels were built that supported this machine from these default configurations: cerfcube_defconfig

L7200 Internet System Processor
This machine is maintained by Steven J. Hill more information is available from its website. Kernels were built that supported this machine from these default configurations: lusl7200_defconfig

LART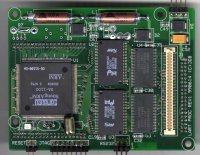 This machine is maintained by Erik Mouw more information is available from its website. Kernels were built that supported this machine from these default configurations: lart_defconfig

Logic Product Development LPD7A400
This machine is maintained by Marc Singer more information is available from its website. Kernels were built that supported this machine from these default configurations: lpd7a400_defconfig

Logic Product Development LPD7A404
This machine is maintained by Marc Singer more information is available from its website. Kernels were built that supported this machine from these default configurations: lpd7a404_defconfig

Lubbock developer platform
This machine is maintained by Nicolas Pitre. Kernels were built that supported this machine from these default configurations: lubbock_defconfig

Motorola MX1 ADS Board
This machine is maintained by Shane Nay. Kernels were built that supported this machine from these default configurations: mx1ads_defconfig

NetWinder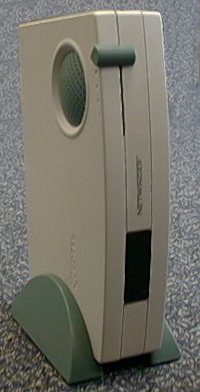 This machine is maintained by Russell King more information is available from its website. Kernels were built that supported this machine from these default configurations: netwinder_defconfig, footbridge_defconfig

NexVision NexCoder_2440 board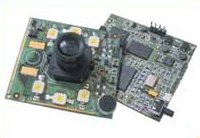 This machine is maintained by Guillaume GOURAT more information is available from its website. Kernels were built that supported this machine from these default configurations: s3c2410_defconfig

NexVision OTOM board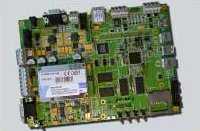 This machine is maintained by Guillaume GOURAT more information is available from its website. Kernels were built that supported this machine from these default configurations: s3c2410_defconfig

Pleb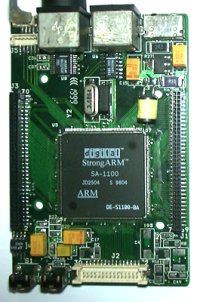 This machine is maintained by Daniel Potts more information is available from its website. Kernels were built that supported this machine from these default configurations: pleb_defconfig

S3C2440 Evaluation Board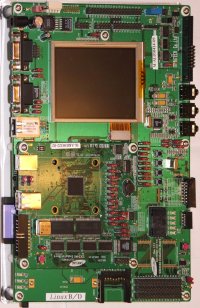 This machine is maintained by Sangwook Lee more information is available from its website. Kernels were built that supported this machine from these default configurations: s3c2410_defconfig

Shannon (TuxScreen) Web Phone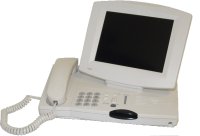 This machine is maintained by Russ Dill more information is available from its website. Kernels were built that supported this machine from these default configurations: shannon_defconfig

Sharp Zaurus SL-5600
This machine is maintained by Richard Purdie. Kernels were built that supported this machine from these default configurations: poodle_defconfig

Sharp Zaurus SL-C3000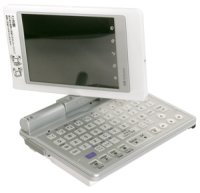 This machine is maintained by Richard Purdie. Kernels were built that supported this machine from these default configurations: spitz_defconfig

Sharp Zaurus SL-C3100/SL-C3200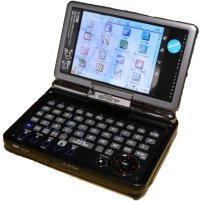 This machine is maintained by Richard Purdie. Kernels were built that supported this machine from these default configurations: spitz_defconfig

Sharp Zaurus SL-C700
This machine is maintained by Richard Purdie. Kernels were built that supported this machine from these default configurations: corgi_defconfig

Sharp Zaurus SL-C750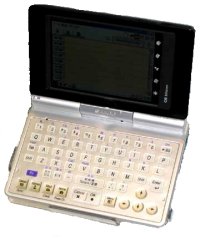 This machine is maintained by Richard Purdie. Kernels were built that supported this machine from these default configurations: corgi_defconfig

Sharp Zaurus SL-C760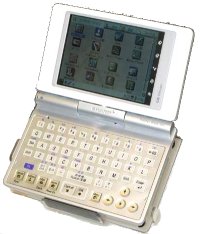 This machine is maintained by Richard Purdie. Kernels were built that supported this machine from these default configurations: corgi_defconfig

Simpad
This machine is maintained by Messerer Juergen. Kernels were built that supported this machine from these default configurations: simpad_defconfig

Simtec bast board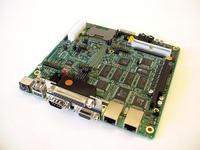 This machine is maintained by Vincent Sanders more information is available from its website. Kernels were built that supported this machine from these default configurations: s3c2410_defconfig, bast_defconfig

TI OMAP1610 H2
This machine is maintained by Steve Johnson more information is available from its website. Kernels were built that supported this machine from these default configurations: omap_h2_1610_defconfig

The Hack Kit core cpu board
This machine is maintained by Stefan Eletzhofer more information is available from its website. Kernels were built that supported this machine from these default configurations: hackkit_defconfig

VR1000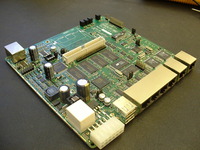 This machine is maintained by Ben Dooks. Kernels were built that supported this machine from these default configurations: bast_defconfig, s3c2410_defconfig

anubis
This machine is maintained by Vincent Sanders. Kernels were built that supported this machine from these default configurations: s3c2410_defconfig

smdk2410
This machine is maintained by Jaeoh Cha. Kernels were built that supported this machine from these default configurations: smdk2410_defconfig, s3c2410_defconfig

Back to the main Kautobuild page