KAutobuild for kernel 2.6.21-git16
The build was performed on gerald.kyllikki.org using gcc version 4.0.1 and binutils version 2.16.
This build attempted 62 default configurations resulting in kernels which supported 1 distinct machines which represents 0% of the 3287 machines currently registered.
The build produced 157 unique warnings across all built kernels and 60 unique warnings across all modules.
Attempted Configurations
Active machines
Intel EBSA110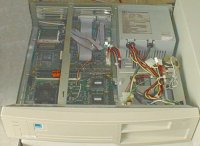 This machine is maintained by Russell King more information is available from its website. Kernels were built that supported this machine from these default configurations: ns9xxx_defconfig, ixp2000_defconfig, ixp2000_defconfig, ixp2000_defconfig, ixp2000_defconfig, ixp2000_defconfig, ixp2000_defconfig, mx1ads_defconfig, ixp4xx_defconfig, ixp4xx_defconfig, ixp4xx_defconfig, ixp4xx_defconfig, ixp4xx_defconfig, ixp4xx_defconfig, ixp4xx_defconfig, lart_defconfig, corgi_defconfig, corgi_defconfig, corgi_defconfig, corgi_defconfig, corgi_defconfig, jornada720_defconfig, versatile_defconfig, versatile_defconfig, cerfcube_defconfig, edb7211_defconfig, kafa_defconfig, kb9202_defconfig, clps7500_defconfig, at91sam9260ek_defconfig, lubbock_defconfig, mainstone_defconfig, rpc_defconfig, simpad_defconfig, shannon_defconfig, carmeva_defconfig, netwinder_defconfig, footbridge_defconfig, footbridge_defconfig, footbridge_defconfig, footbridge_defconfig, h3600_defconfig, ep93xx_defconfig, ep93xx_defconfig, ep93xx_defconfig, ep93xx_defconfig, ep93xx_defconfig, ep93xx_defconfig, ep93xx_defconfig, ep93xx_defconfig, ixp23xx_defconfig, ixp23xx_defconfig, ixp23xx_defconfig, pxa255-idp_defconfig, lpd7a400_defconfig, hackkit_defconfig, lpd7a404_defconfig, realview_defconfig, realview-smp_defconfig, fortunet_defconfig, netx_defconfig, netx_defconfig, netx_defconfig, lpd270_defconfig, at91rm9200ek_defconfig, badge4_defconfig, pnx4008_defconfig, shark_defconfig, collie_defconfig, neponset_defconfig, pleb_defconfig, lusl7200_defconfig, h7201_defconfig, h7202_defconfig, assabet_defconfig

Back to the main Kautobuild page