KAutobuild for kernel 2.6.21-git5
The build was performed on gerald.kyllikki.org using gcc version 4.0.1 and binutils version 2.16.
This build attempted 61 default configurations resulting in kernels which supported 21 distinct machines which represents 1% of the 3287 machines currently registered.
The build produced 88 unique warnings across all built kernels and 32 unique warnings across all modules.
Attempted Configurations
Active machines
ATMEL AT91SAM9260 Evaluation Kit
This machine is maintained by Patrice Vilchez more information is available from its website. Kernels were built that supported this machine from these default configurations: at91sam9260ek_defconfig

Acorn RiscPC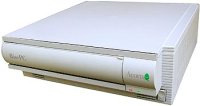 This machine is maintained by Russell King more information is available from its website. Kernels were built that supported this machine from these default configurations: rpc_defconfig

Cirrus-EDB7211
This machine is maintained by Mike Touloumtzis more information is available from its website. Kernels were built that supported this machine from these default configurations: edb7211_defconfig

ConnectCore 9P 9360 on a9m9750dev
This machine is maintained by Uwe Kleine-König more information is available from its website. Kernels were built that supported this machine from these default configurations: ns9xxx_defconfig

DNARD (codenamed Shark)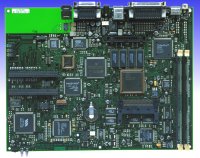 This machine is maintained by Alexander Schulz more information is available from its website. Kernels were built that supported this machine from these default configurations: shark_defconfig

Embest ATEB9200
This machine is maintained by Andrew Patrikalakis more information is available from its website. Kernels were built that supported this machine from these default configurations: ateb9200_defconfig

FortuNet
This machine is maintained by Boris Itkis. Kernels were built that supported this machine from these default configurations: fortunet_defconfig

GMS30C7201
This machine is maintained by Jungjun Kim. Kernels were built that supported this machine from these default configurations: h7201_defconfig

HMS30C7202
This machine is maintained by Jungjun Kim. Kernels were built that supported this machine from these default configurations: h7202_defconfig

HP Jornada 720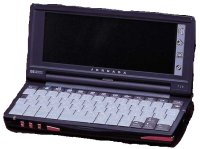 This machine is maintained by John Ankcorn. Kernels were built that supported this machine from these default configurations: jornada720_defconfig

HP iPAQ H3600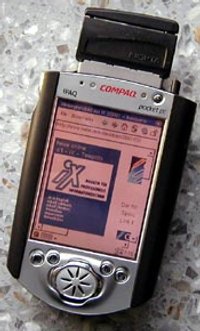 This machine is maintained by Jamey Hicks more information is available from its website. Kernels were built that supported this machine from these default configurations: h3600_defconfig

Hewlett-Packard Laboratories BadgeP
This machine is maintained by Christopher Hoover. Kernels were built that supported this machine from these default configurations: badge4_defconfig

Intel Assabet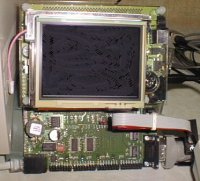 This machine is maintained by Nicolas Pitre more information is available from its website. Kernels were built that supported this machine from these default configurations: assabet_defconfig, neponset_defconfig

Intrinsyc CerfBoard
This machine is maintained by Frank Becker more information is available from its website. Kernels were built that supported this machine from these default configurations: cerfcube_defconfig

L7200 Internet System Processor
This machine is maintained by Steven J. Hill more information is available from its website. Kernels were built that supported this machine from these default configurations: lusl7200_defconfig

LART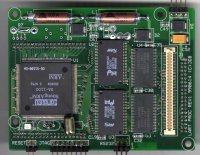 This machine is maintained by Erik Mouw more information is available from its website. Kernels were built that supported this machine from these default configurations: lart_defconfig

Pleb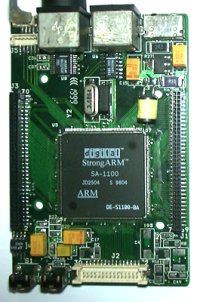 This machine is maintained by Daniel Potts more information is available from its website. Kernels were built that supported this machine from these default configurations: pleb_defconfig

Shannon (TuxScreen) Web Phone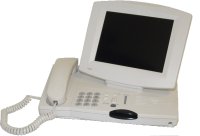 This machine is maintained by Russ Dill more information is available from its website. Kernels were built that supported this machine from these default configurations: shannon_defconfig

Sharp Zaurus SL-5000(D)/SL-5500
This machine is maintained by Richard Purdie. Kernels were built that supported this machine from these default configurations: collie_defconfig

Simpad
This machine is maintained by Messerer Juergen. Kernels were built that supported this machine from these default configurations: simpad_defconfig

The Hack Kit core cpu board
This machine is maintained by Stefan Eletzhofer more information is available from its website. Kernels were built that supported this machine from these default configurations: hackkit_defconfig

Back to the main Kautobuild page