KAutobuild for kernel 2.6.29-rc2-git2
The build was performed on gerald.kyllikki.org using gcc version 4.2.2 and binutils version 2.17.
This build attempted 123 default configurations resulting in kernels which supported 61 distinct machines which represents 2% of the 3287 machines currently registered.
The build produced 3 unique errors across all attempted builds.
The build produced 142 unique warnings across all built kernels and 22 unique warnings across all modules.
Attempted Configurations
Active machines
ARM Integrator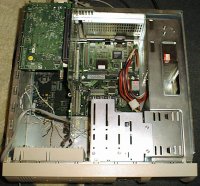 This machine is maintained by David Rusling more information is available from its website. Kernels were built that supported this machine from these default configurations: integrator_defconfig

ARM RealView Emulation Baseboard
This machine is maintained by Catalin Marinas more information is available from its website. Kernels were built that supported this machine from these default configurations: realview_defconfig, realview-smp_defconfig

ARM RealView PB11MPCore
This machine is maintained by Colin Tuckley more information is available from its website. Kernels were built that supported this machine from these default configurations: realview_defconfig, realview-smp_defconfig, realview_defconfig

ARM RealView Versatile Application
This machine is maintained by Catalin Marinas more information is available from its website. Kernels were built that supported this machine from these default configurations: versatile_defconfig

ARM Versatile Porting Board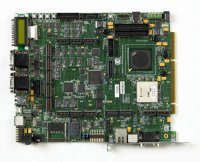 This machine is maintained by Philippe Robin more information is available from its website. Kernels were built that supported this machine from these default configurations: versatile_defconfig

ATMEL AT91CAP9A-DK development kit
This machine is maintained by Stelian Pop more information is available from its website. Kernels were built that supported this machine from these default configurations: at91cap9adk_defconfig

ATMEL AT91RM9200 Design Kit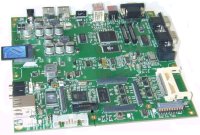 This machine is maintained by Arm Based Products Application Group more information is available from its website. Kernels were built that supported this machine from these default configurations: yl9200_defconfig

Buffalo Linkstation Mini
This machine is maintained by John Holland more information is available from its website. Kernels were built that supported this machine from these default configurations: orion5x_defconfig

Buffalo Linkstation Pro/Live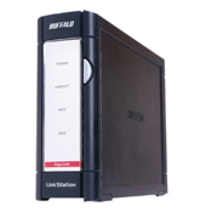 This machine is maintained by Sylver Bruneau more information is available from its website. Kernels were built that supported this machine from these default configurations: orion5x_defconfig

CATS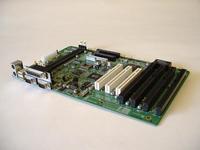 This machine is maintained by Vince Sanders more information is available from its website. Kernels were built that supported this machine from these default configurations: footbridge_defconfig

CM-X300
This machine is maintained by Mike Rapoport. Kernels were built that supported this machine from these default configurations: cm_x300_defconfig

Cirrus-EDB7211
This machine is maintained by Mike Touloumtzis more information is available from its website. Kernels were built that supported this machine from these default configurations: edb7211_defconfig

Colibri
This machine is maintained by Detlef Vollmann. Kernels were built that supported this machine from these default configurations: colibri_defconfig

Compaq Personal Server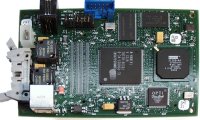 This machine is maintained by Jamey Hicks more information is available from its website. Kernels were built that supported this machine from these default configurations: footbridge_defconfig

ConnectCore 9P 9360 on JumpStart
This machine is maintained by Uwe Kleine-König more information is available from its website. Kernels were built that supported this machine from these default configurations: ns9xxx_defconfig

ConnectCore 9P 9360 on a9m9750dev
This machine is maintained by Uwe Kleine-König more information is available from its website. Kernels were built that supported this machine from these default configurations: ns9xxx_defconfig

D-Link DNS-323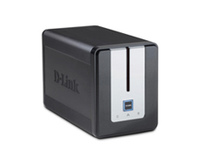 This machine is maintained by Herbert Valerio Riedel more information is available from its website. Kernels were built that supported this machine from these default configurations: orion5x_defconfig

Embest ATEB9200
This machine is maintained by Andrew Patrikalakis more information is available from its website. Kernels were built that supported this machine from these default configurations: ateb9200_defconfig

FortuNet
This machine is maintained by Boris Itkis. Kernels were built that supported this machine from these default configurations: fortunet_defconfig

GMS30C7201
This machine is maintained by Jungjun Kim. Kernels were built that supported this machine from these default configurations: h7201_defconfig

HMS30C7202
This machine is maintained by Jungjun Kim. Kernels were built that supported this machine from these default configurations: h7202_defconfig

HP Media Vault MV2120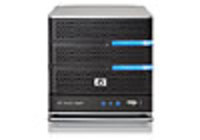 This machine is maintained by David Hanes more information is available from its website. Kernels were built that supported this machine from these default configurations: orion5x_defconfig

Hilscher netX500 NX-DKN Dev. Board
This machine is maintained by Robert Schwebel more information is available from its website. Kernels were built that supported this machine from these default configurations: netx_defconfig

Hilscher netX500 NXDB500 Dev. Board
This machine is maintained by Robert Schwebel more information is available from its website. Kernels were built that supported this machine from these default configurations: netx_defconfig

Hilscher netX500 NXEB500-HMI Eval B
This machine is maintained by Michael Trensch more information is available from its website. Kernels were built that supported this machine from these default configurations: netx_defconfig

Intel EBSA110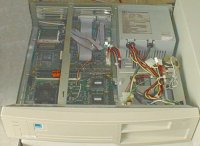 This machine is maintained by Russell King more information is available from its website. Kernels were built that supported this machine from these default configurations: ebsa110_defconfig

Intel EBSA285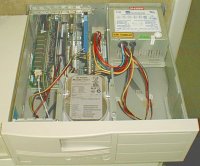 This machine is maintained by Russell King more information is available from its website. Kernels were built that supported this machine from these default configurations: footbridge_defconfig

Keith und Koep Trizeps4 CPU module
This machine is maintained by Jürgen Schindele. Kernels were built that supported this machine from these default configurations: trizeps4_defconfig

Keith und Koep Trizeps4-WL module
This machine is maintained by Jürgen Schindele. Kernels were built that supported this machine from these default configurations: trizeps4_defconfig

KuroBox Pro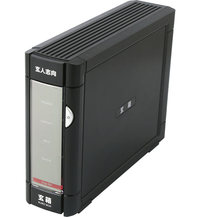 This machine is maintained by Tzachi Perelstein more information is available from its website. Kernels were built that supported this machine from these default configurations: orion5x_defconfig

KwikByte CAM60 Board (AT91SAM9260)
This machine is maintained by kb9200_dev more information is available from its website. Kernels were built that supported this machine from these default configurations: cam60_defconfig

L7200 Internet System Processor
This machine is maintained by Steven J. Hill more information is available from its website. Kernels were built that supported this machine from these default configurations: lusl7200_defconfig

LaCie Ethernet Disk mini V2
This machine is maintained by Christopher Moore more information is available from its website. Kernels were built that supported this machine from these default configurations: orion5x_defconfig

Linksys WRT350N v2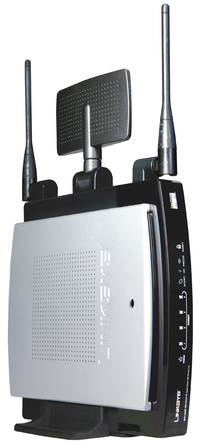 This machine is maintained by David Kraeutmann more information is available from its website. Kernels were built that supported this machine from these default configurations: orion5x_defconfig

Marvell DB-88F6281-BP Devel Board
This machine is maintained by Nicolas Pitre. Kernels were built that supported this machine from these default configurations: kirkwood_defconfig

Marvell MV78x00 Development Board
This machine is maintained by Nicolas Pitre more information is available from its website. Kernels were built that supported this machine from these default configurations: mv78xx0_defconfig

Marvell Orion-2 Development Board
This machine is maintained by Tzachi Perelstein. Kernels were built that supported this machine from these default configurations: orion5x_defconfig

Marvell Orion-NAS reference design
This machine is maintained by Tzachi Perelstein. Kernels were built that supported this machine from these default configurations: orion5x_defconfig

Marvell Orion-VoIP Reference Design
This machine is maintained by Lennert Buytenhek. Kernels were built that supported this machine from these default configurations: orion5x_defconfig

Marvell Orion-VoIP Reference Design
This machine is maintained by Nicolas Pitre. Kernels were built that supported this machine from these default configurations: orion5x_defconfig

Marvell Orion1-90 AP GE Ref. Design
This machine is maintained by Lennert Buytenhek. Kernels were built that supported this machine from these default configurations: orion5x_defconfig

Marvell RD-88F6192-NAS Ref Board
This machine is maintained by Nicolas Pitre. Kernels were built that supported this machine from these default configurations: kirkwood_defconfig

Marvell RD88F6281 Reference Board
This machine is maintained by Nicolas Pitre. Kernels were built that supported this machine from these default configurations: kirkwood_defconfig

Maxtor Shared Storage II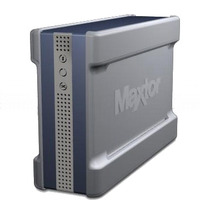 This machine is maintained by Sylver Bruneau more information is available from its website. Kernels were built that supported this machine from these default configurations: orion5x_defconfig

Motorola MX1 ADS Board
This machine is maintained by Shane Nay. Kernels were built that supported this machine from these default configurations: mx1ads_defconfig

NetWinder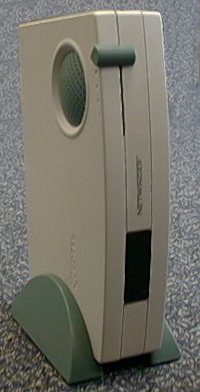 This machine is maintained by Russell King more information is available from its website. Kernels were built that supported this machine from these default configurations: netwinder_defconfig, footbridge_defconfig

Netgear WNR854T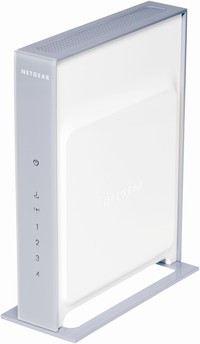 This machine is maintained by Imre Kaloz more information is available from its website. Kernels were built that supported this machine from these default configurations: orion5x_defconfig

Olimex SAM9-L9260
This machine is maintained by Tsvetan Usunov more information is available from its website. Kernels were built that supported this machine from these default configurations: sam9_l9260_defconfig

Phytec PCM-038 phyCORE-i.MX27
This machine is maintained by Robert Schwebel more information is available from its website. Kernels were built that supported this machine from these default configurations: pcm038_defconfig

QNAP TS-109/TS-209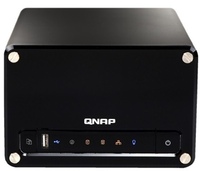 This machine is maintained by Tim Ellis more information is available from its website. Kernels were built that supported this machine from these default configurations: orion5x_defconfig

QNAP TS-409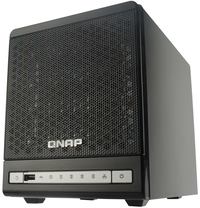 This machine is maintained by Sylver Bruneau more information is available from its website. Kernels were built that supported this machine from these default configurations: orion5x_defconfig

Sharp Zaurus SL-5600
This machine is maintained by Richard Purdie. Kernels were built that supported this machine from these default configurations: corgi_defconfig

Sharp Zaurus SL-C1000
This machine is maintained by Richard Purdie. Kernels were built that supported this machine from these default configurations: spitz_defconfig

Sharp Zaurus SL-C3000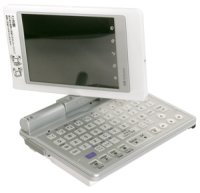 This machine is maintained by Richard Purdie. Kernels were built that supported this machine from these default configurations: spitz_defconfig

Sharp Zaurus SL-C3100/SL-C3200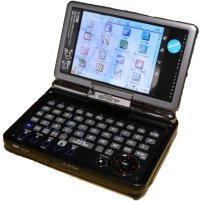 This machine is maintained by Richard Purdie. Kernels were built that supported this machine from these default configurations: spitz_defconfig

Sharp Zaurus SL-C700
This machine is maintained by Richard Purdie. Kernels were built that supported this machine from these default configurations: corgi_defconfig

Sharp Zaurus SL-C750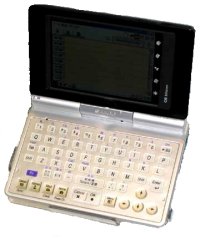 This machine is maintained by Richard Purdie. Kernels were built that supported this machine from these default configurations: corgi_defconfig

Sharp Zaurus SL-C760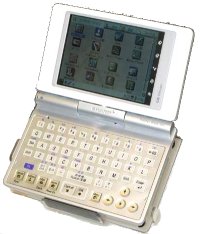 This machine is maintained by Richard Purdie. Kernels were built that supported this machine from these default configurations: corgi_defconfig

Technologic Systems TS-78xx SBC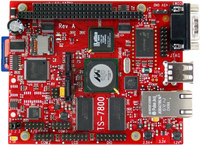 This machine is maintained by Alexander Clouter more information is available from its website. Kernels were built that supported this machine from these default configurations: orion5x_defconfig

UCDRAGON_YL_9200
This machine is maintained by Steve Birtles more information is available from its website. Kernels were built that supported this machine from these default configurations: yl9200_defconfig

W90P910 EVBOARD
This machine is maintained by wanzongshun more information is available from its website. Kernels were built that supported this machine from these default configurations: w90p910_defconfig

sx1
This machine is maintained by Wolfgang Denk more information is available from its website. Kernels were built that supported this machine from these default configurations: sx1_defconfig

Back to the main Kautobuild page