KAutobuild for kernel 2.6.31-rc2-git6
The build was performed on gerald.kyllikki.org using gcc version 4.3.2 and binutils version 2.19.
This build attempted 137 default configurations resulting in kernels which supported 48 distinct machines which represents 1% of the 3287 machines currently registered.
The build produced 2 unique errors across all attempted builds.
The build produced 149 unique warnings across all built kernels and 12 unique warnings across all modules.
Attempted Configurations
Active machines
AT91RM9200 Evaluation Kit
This machine is maintained by Thibaut VARENE more information is available from its website. Kernels were built that supported this machine from these default configurations: at91rm9200ek_defconfig

AT91SAM9RL Evaluation Kit
This machine is maintained by Patrice Vilchez more information is available from its website. Kernels were built that supported this machine from these default configurations: at91sam9rlek_defconfig

ATMEL AT91RM9200 Design Kit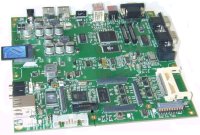 This machine is maintained by Arm Based Products Application Group more information is available from its website. Kernels were built that supported this machine from these default configurations: at91rm9200dk_defconfig, yl9200_defconfig

ATMEL AT91SAM9260 Evaluation Kit
This machine is maintained by Patrice Vilchez more information is available from its website. Kernels were built that supported this machine from these default configurations: at91sam9260ek_defconfig

ATMEL AT91SAM9261 Evaluation Kit
This machine is maintained by Arm Based Products Application Group more information is available from its website. Kernels were built that supported this machine from these default configurations: at91sam9261ek_defconfig

Brivo Systems Inc, ACS5000 Master
This machine is maintained by Daniel Silverstone. Kernels were built that supported this machine from these default configurations: acs5k_tiny_defconfig

Cirrus-EDB7211
This machine is maintained by Mike Touloumtzis more information is available from its website. Kernels were built that supported this machine from these default configurations: edb7211_defconfig

Embest ATEB9200
This machine is maintained by Andrew Patrikalakis more information is available from its website. Kernels were built that supported this machine from these default configurations: ateb9200_defconfig

FortuNet
This machine is maintained by Boris Itkis. Kernels were built that supported this machine from these default configurations: fortunet_defconfig

Freescal MX31_3DS
This machine is maintained by Fred Fan more information is available from its website. Kernels were built that supported this machine from these default configurations: mx31pdk_defconfig

GMS30C7201
This machine is maintained by Jungjun Kim. Kernels were built that supported this machine from these default configurations: h7201_defconfig

Gumstix
This machine is maintained by W. Gordon Kruberg more information is available from its website. Kernels were built that supported this machine from these default configurations: am200epdkit_defconfig

HP Jornada 720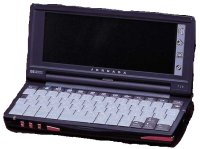 This machine is maintained by John Ankcorn. Kernels were built that supported this machine from these default configurations: jornada720_defconfig

HP iPAQ H5400 Handheld
This machine is maintained by Jamey Hicks more information is available from its website. Kernels were built that supported this machine from these default configurations: h5000_defconfig

Halibut
This machine is maintained by Brian Swetland more information is available from its website. Kernels were built that supported this machine from these default configurations: msm_defconfig

Hewlett-Packard Laboratories BadgeP
This machine is maintained by Christopher Hoover. Kernels were built that supported this machine from these default configurations: badge4_defconfig

Intrinsyc CerfBoard
This machine is maintained by Frank Becker more information is available from its website. Kernels were built that supported this machine from these default configurations: cerfcube_defconfig

L7200 Internet System Processor
This machine is maintained by Steven J. Hill more information is available from its website. Kernels were built that supported this machine from these default configurations: lusl7200_defconfig

LART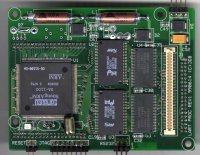 This machine is maintained by Erik Mouw more information is available from its website. Kernels were built that supported this machine from these default configurations: lart_defconfig

Nokia RX-51
This machine is maintained by Lauri Leukkunen. Kernels were built that supported this machine from these default configurations: rx51_defconfig

OMAP Generic
This machine is maintained by Tony Lindgren more information is available from its website. Kernels were built that supported this machine from these default configurations: omap_generic_2420_defconfig

OMAP_4430SDP
This machine is maintained by Santosh Shilimkar more information is available from its website. Kernels were built that supported this machine from these default configurations: omap_4430sdp_defconfig

Palm LifeDrive
This machine is maintained by Andrey Kolov more information is available from its website. Kernels were built that supported this machine from these default configurations: palmz72_defconfig

Palm Treo680
This machine is maintained by Tomas Cech more information is available from its website. Kernels were built that supported this machine from these default configurations: palmz72_defconfig

Palm Tungsten E
This machine is maintained by Romain Goyet more information is available from its website. Kernels were built that supported this machine from these default configurations: palmte_defconfig

Palm Tungsten E2
This machine is maintained by Collette. Kernels were built that supported this machine from these default configurations: palmz72_defconfig

Palm Tungsten T
This machine is maintained by Andrey Kolov more information is available from its website. Kernels were built that supported this machine from these default configurations: palmtt_defconfig

Palm Tungsten T5
This machine is maintained by Andrey Kolov more information is available from its website. Kernels were built that supported this machine from these default configurations: palmz72_defconfig

Palm Zire 71
This machine is maintained by Andrey Kolov more information is available from its website. Kernels were built that supported this machine from these default configurations: palmz71_defconfig

Palm Zire 72
This machine is maintained by Vladimir Pouzanov more information is available from its website. Kernels were built that supported this machine from these default configurations: palmz72_defconfig

Pandora Handheld Console
This machine is maintained by John Willis more information is available from its website. Kernels were built that supported this machine from these default configurations: omap3_pandora_defconfig

Picotux 200
This machine is maintained by Simon Richter more information is available from its website. Kernels were built that supported this machine from these default configurations: picotux200_defconfig

Pleb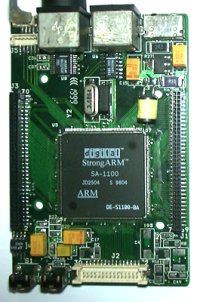 This machine is maintained by Daniel Potts more information is available from its website. Kernels were built that supported this machine from these default configurations: pleb_defconfig

SMDK6410
This machine is maintained by Ryu Euiyoul more information is available from its website. Kernels were built that supported this machine from these default configurations: s3c6400_defconfig

Sharp Zaurus SL-5000(D)/SL-5500
This machine is maintained by Richard Purdie. Kernels were built that supported this machine from these default configurations: collie_defconfig

Sharp Zaurus SL-5600
This machine is maintained by Richard Purdie. Kernels were built that supported this machine from these default configurations: corgi_defconfig

Sharp Zaurus SL-C1000
This machine is maintained by Richard Purdie. Kernels were built that supported this machine from these default configurations: spitz_defconfig

Sharp Zaurus SL-C3000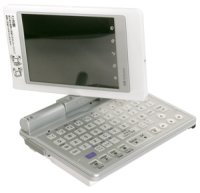 This machine is maintained by Richard Purdie. Kernels were built that supported this machine from these default configurations: spitz_defconfig

Sharp Zaurus SL-C3100/SL-C3200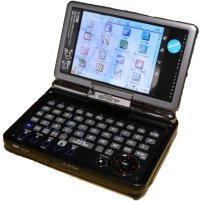 This machine is maintained by Richard Purdie. Kernels were built that supported this machine from these default configurations: spitz_defconfig

Sharp Zaurus SL-C700
This machine is maintained by Richard Purdie. Kernels were built that supported this machine from these default configurations: corgi_defconfig

Sharp Zaurus SL-C750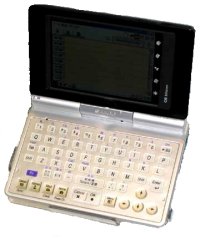 This machine is maintained by Richard Purdie. Kernels were built that supported this machine from these default configurations: corgi_defconfig

Sharp Zaurus SL-C760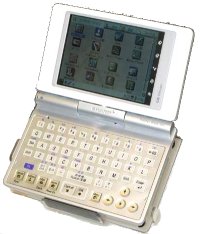 This machine is maintained by Richard Purdie. Kernels were built that supported this machine from these default configurations: corgi_defconfig

Sigmatel STMP37xx
This machine is maintained by dmitry pervushin. Kernels were built that supported this machine from these default configurations: stmp37xx_defconfig

Sperry-Sun Kafa
This machine is maintained by Sergei Sharonov. Kernels were built that supported this machine from these default configurations: kafa_defconfig

The Hack Kit core cpu board
This machine is maintained by Stefan Eletzhofer more information is available from its website. Kernels were built that supported this machine from these default configurations: hackkit_defconfig

TinCanTools Hammer CPU Board
This machine is maintained by David Anders more information is available from its website. Kernels were built that supported this machine from these default configurations: tct_hammer_defconfig

UCDRAGON_YL_9200
This machine is maintained by Steve Birtles more information is available from its website. Kernels were built that supported this machine from these default configurations: yl9200_defconfig

W90P910 EVBOARD
This machine is maintained by wanzongshun more information is available from its website. Kernels were built that supported this machine from these default configurations: w90p910_defconfig

Back to the main Kautobuild page