KAutobuild for kernel 2.6.34-git16
The build was performed on gerald.kyllikki.org using gcc version 4.3.2 and binutils version 2.19.
This build attempted 177 default configurations resulting in kernels which supported 308 distinct machines which represents 9% of the 3287 machines currently registered.
The build produced 3 unique errors across all attempted builds.
The build produced 176 unique warnings across all built kernels and 56 unique warnings across all modules.
Attempted Configurations
Active machines
A&W6410
This machine is maintained by Kwangwoo Lee more information is available from its website. Kernels were built that supported this machine from these default configurations: s3c6400_defconfig

ADI Engineering Roadrunner Platform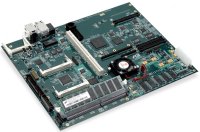 This machine is maintained by Stephen Goadhouse more information is available from its website. Kernels were built that supported this machine from these default configurations: ixp23xx_defconfig

AML M5900 series devices
This machine is maintained by David Anders more information is available from its website. Kernels were built that supported this machine from these default configurations: s3c2410_defconfig

ARM Integrator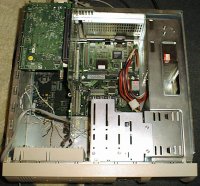 This machine is maintained by David Rusling more information is available from its website. Kernels were built that supported this machine from these default configurations: integrator_defconfig

ARM RealView Emulation Baseboard
This machine is maintained by Catalin Marinas more information is available from its website. Kernels were built that supported this machine from these default configurations: realview_defconfig, realview-smp_defconfig

ARM RealView PB11MPCore
This machine is maintained by Colin Tuckley more information is available from its website. Kernels were built that supported this machine from these default configurations: realview_defconfig, realview-smp_defconfig, realview_defconfig

ARM RealView Versatile Application
This machine is maintained by Catalin Marinas more information is available from its website. Kernels were built that supported this machine from these default configurations: versatile_defconfig

ARM Versatile Porting Board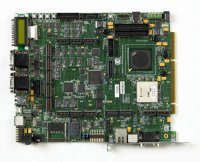 This machine is maintained by Philippe Robin more information is available from its website. Kernels were built that supported this machine from these default configurations: versatile_defconfig

AT91RM9200 Evaluation Kit
This machine is maintained by Thibaut VARENE more information is available from its website. Kernels were built that supported this machine from these default configurations: at91rm9200ek_defconfig

AT91SAM9RL Evaluation Kit
This machine is maintained by Patrice Vilchez more information is available from its website. Kernels were built that supported this machine from these default configurations: at91sam9rlek_defconfig

ATMEL AT91CAP9A-DK development kit
This machine is maintained by Stelian Pop more information is available from its website. Kernels were built that supported this machine from these default configurations: at91cap9adk_defconfig

ATMEL AT91RM9200 Design Kit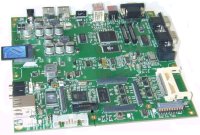 This machine is maintained by Arm Based Products Application Group more information is available from its website. Kernels were built that supported this machine from these default configurations: at91rm9200dk_defconfig, yl9200_defconfig

ATMEL AT91SAM9260 Evaluation Kit
This machine is maintained by Patrice Vilchez more information is available from its website. Kernels were built that supported this machine from these default configurations: at91sam9260ek_defconfig

ATMEL AT91SAM9261 Evaluation Kit
This machine is maintained by Arm Based Products Application Group more information is available from its website. Kernels were built that supported this machine from these default configurations: at91sam9261ek_defconfig

ATMEL AT91SAM9263 Evaluation Kit
This machine is maintained by Patrice Vilchez more information is available from its website. Kernels were built that supported this machine from these default configurations: at91sam9263ek_defconfig

ATMEL AT91SAM9G20 Evaluation Kit
This machine is maintained by Nicolas Ferre more information is available from its website. Kernels were built that supported this machine from these default configurations: at91sam9g20ek_defconfig

Accelent PXA IDP
This machine is maintained by Jeff Sutherland. Kernels were built that supported this machine from these default configurations: pxa255-idp_defconfig

Acer N35
This machine is maintained by Christer Weinigel more information is available from its website. Kernels were built that supported this machine from these default configurations: s3c2410_defconfig

Acer n30-B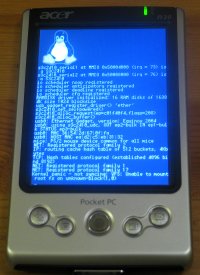 This machine is maintained by Pavel Mateja more information is available from its website. Kernels were built that supported this machine from these default configurations: s3c2410_defconfig

Acorn RiscPC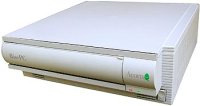 This machine is maintained by Russell King more information is available from its website. Kernels were built that supported this machine from these default configurations: rpc_defconfig

Airgoo HMT
This machine is maintained by Peter Korsgaard. Kernels were built that supported this machine from these default configurations: s3c6400_defconfig

Ajeco 1ARM single board computer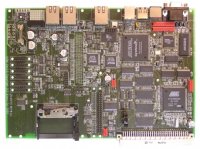 This machine is maintained by Lennert Buytenhek more information is available from its website. Kernels were built that supported this machine from these default configurations: onearm_defconfig

Amstrad Delta (E3)
This machine is maintained by Jonathan McDowell more information is available from its website. Kernels were built that supported this machine from these default configurations: ams_delta_defconfig

Applied Data Systems Sphere
This machine is maintained by Jeff Lackey more information is available from its website. Kernels were built that supported this machine from these default configurations: ep93xx_defconfig

Arcom VIPER
This machine is maintained by Ian Campbell more information is available from its website. Kernels were built that supported this machine from these default configurations: viper_defconfig

Arcom ZEUS
This machine is maintained by David Vrabel. Kernels were built that supported this machine from these default configurations: zeus_defconfig

Armzone.com QT2410
This machine is maintained by Harald Welte more information is available from its website. Kernels were built that supported this machine from these default configurations: s3c2410_defconfig

Atmel DIOPSIS AT572D940HF EK
This machine is maintained by Antonio R. Costa more information is available from its website. Kernels were built that supported this machine from these default configurations: at572d940hfek_defconfig

Avantech AT2440EVB board
This machine is maintained by Ramax Lo more information is available from its website. Kernels were built that supported this machine from these default configurations: s3c2410_defconfig

Brivo Systems Inc, ACS5000 Master
This machine is maintained by Daniel Silverstone. Kernels were built that supported this machine from these default configurations: acs5k_defconfig, acs5k_tiny_defconfig

Buffalo Linkstation Mini
This machine is maintained by John Holland more information is available from its website. Kernels were built that supported this machine from these default configurations: orion5x_defconfig

Buffalo Linkstation Pro/Live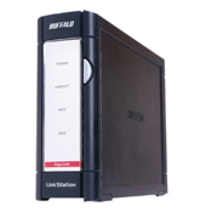 This machine is maintained by Sylver Bruneau more information is available from its website. Kernels were built that supported this machine from these default configurations: orion5x_defconfig

Buffalo Terastation Duo WXL
This machine is maintained by sebastien requiem more information is available from its website. Kernels were built that supported this machine from these default configurations: mv78xx0_defconfig

Buffalo Terastation Pro II/Live
This machine is maintained by Sylver Bruneau more information is available from its website. Kernels were built that supported this machine from these default configurations: orion5x_defconfig

CATS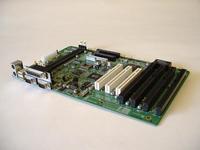 This machine is maintained by Vince Sanders more information is available from its website. Kernels were built that supported this machine from these default configurations: footbridge_defconfig

CM-T35 module
This machine is maintained by Mike Rapoport more information is available from its website. Kernels were built that supported this machine from these default configurations: cm_t35_defconfig

CM-X300
This machine is maintained by Mike Rapoport. Kernels were built that supported this machine from these default configurations: cm_x300_defconfig

CNS3420 Validation Board
This machine is maintained by Anton Vorontsov more information is available from its website. Kernels were built that supported this machine from these default configurations: cns3420vb_defconfig

Calao-systems QIL_A9260
This machine is maintained by gregory hermant more information is available from its website. Kernels were built that supported this machine from these default configurations: qil-a9260_defconfig

Calao-systems USB_A9260
This machine is maintained by gregory hermant more information is available from its website. Kernels were built that supported this machine from these default configurations: usb-a9260_defconfig

Calao-systems USB_A9263
This machine is maintained by gregory hermant more information is available from its website. Kernels were built that supported this machine from these default configurations: usb-a9263_defconfig

Cirrus Logic ep9301 dev board
This machine is maintained by Paul Jordan. Kernels were built that supported this machine from these default configurations: ep93xx_defconfig

Cirrus Logic ep9302 dev board
This machine is maintained by Brian Kircher. Kernels were built that supported this machine from these default configurations: ep93xx_defconfig

Cirrus Logic ep9307 dev board
This machine is maintained by Brian Kircher. Kernels were built that supported this machine from these default configurations: ep93xx_defconfig

Cirrus Logic ep9312 dev board
This machine is maintained by Paul Jordan. Kernels were built that supported this machine from these default configurations: ep93xx_defconfig

Cirrus Logic ep9315 dev board
This machine is maintained by Paul Jordan. Kernels were built that supported this machine from these default configurations: ep93xx_defconfig

Cirrus-EDB7211
This machine is maintained by Mike Touloumtzis more information is available from its website. Kernels were built that supported this machine from these default configurations: edb7211_defconfig

Cogent CSB337
This machine is maintained by Christopher Bahns. Kernels were built that supported this machine from these default configurations: csb337_defconfig

Cogent CSB637
This machine is maintained by Bill Gatliff more information is available from its website. Kernels were built that supported this machine from these default configurations: csb637_defconfig

Colibri
This machine is maintained by Detlef Vollmann. Kernels were built that supported this machine from these default configurations: colibri_pxa270_defconfig

Compaq Personal Server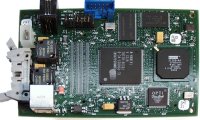 This machine is maintained by Jamey Hicks more information is available from its website. Kernels were built that supported this machine from these default configurations: footbridge_defconfig

CompuLab ARMCORE module
This machine is maintained by Guennadi Liakhovetski more information is available from its website. Kernels were built that supported this machine from these default configurations: cm_x2xx_defconfig

Conitec's ARM9-based mcu-module
This machine is maintained by Peer more information is available from its website. Kernels were built that supported this machine from these default configurations: carmeva_defconfig

Contec Micro 9-High
This machine is maintained by Hubert Feurstein more information is available from its website. Kernels were built that supported this machine from these default configurations: ep93xx_defconfig

Contec Micro 9-Lite
This machine is maintained by Hubert Feurstein more information is available from its website. Kernels were built that supported this machine from these default configurations: ep93xx_defconfig

Coyote Gateway Reference Design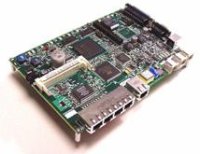 This machine is maintained by Deepak Saxena more information is available from its website. Kernels were built that supported this machine from these default configurations: ixp4xx_defconfig

D-Link DNS-323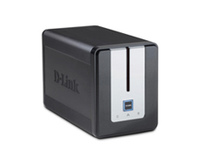 This machine is maintained by Herbert Valerio Riedel more information is available from its website. Kernels were built that supported this machine from these default configurations: orion5x_defconfig

D-Link DSM-320 Wireless Mediaplayer
This machine is maintained by Daniel Silverstone. Kernels were built that supported this machine from these default configurations: ks8695_defconfig, acs5k_defconfig

D-Link DSM-G600
This machine is maintained by Alessandro Zummo more information is available from its website. Kernels were built that supported this machine from these default configurations: ixp4xx_defconfig

DNARD (codenamed Shark)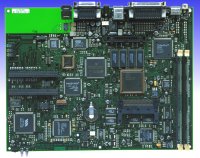 This machine is maintained by Alexander Schulz more information is available from its website. Kernels were built that supported this machine from these default configurations: shark_defconfig

DOVE_DB
This machine is maintained by Maen Suleiman. Kernels were built that supported this machine from these default configurations: dove_defconfig

DaVinci DM6467T EVM
This machine is maintained by Sekhar Nori more information is available from its website. Kernels were built that supported this machine from these default configurations: davinci_all_defconfig, davinci_all_defconfig

DevKit8000
This machine is maintained by Michael O'Reilly more information is available from its website. Kernels were built that supported this machine from these default configurations: devkit8000_defconfig

ECB AT91
This machine is maintained by Nelson Castillo more information is available from its website. Kernels were built that supported this machine from these default configurations: ecbat91_defconfig

ECO 920
This machine is maintained by Hans-Joachim Ricklefs more information is available from its website. Kernels were built that supported this machine from these default configurations: at91rm9200dk_defconfig

ELFIN s3c2413
This machine is maintained by KwanghyunLa. Kernels were built that supported this machine from these default configurations: s3c2410_defconfig

ENP-2611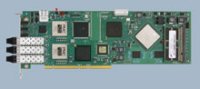 This machine is maintained by Gerry Murphy more information is available from its website. Kernels were built that supported this machine from these default configurations: ixp2000_defconfig

Embest ATEB9200
This machine is maintained by Andrew Patrikalakis more information is available from its website. Kernels were built that supported this machine from these default configurations: ateb9200_defconfig

Ericsson Mobile Platforms U300
This machine is maintained by Linus Walleij more information is available from its website. Kernels were built that supported this machine from these default configurations: u300_defconfig

Eukrea's CPUAT91 Module
This machine is maintained by Eric Bénard more information is available from its website. Kernels were built that supported this machine from these default configurations: cpuat91_defconfig

Eukrea's CPUAT9260 Module
This machine is maintained by Eric Bénard more information is available from its website. Kernels were built that supported this machine from these default configurations: cpu9260_defconfig

Eukrea's CPUAT9G20 Module
This machine is maintained by Eric Bénard more information is available from its website. Kernels were built that supported this machine from these default configurations: cpu9g20_defconfig

FIC Neo1973v2
This machine is maintained by Harald Welte more information is available from its website. Kernels were built that supported this machine from these default configurations: s3c2410_defconfig

FortuNet
This machine is maintained by Boris Itkis. Kernels were built that supported this machine from these default configurations: fortunet_defconfig

Freecom Storage Gateway
This machine is maintained by Robert Bartelds more information is available from its website. Kernels were built that supported this machine from these default configurations: ixp4xx_defconfig

Freescal MX31_3DS
This machine is maintained by Fred Fan more information is available from its website. Kernels were built that supported this machine from these default configurations: mx31pdk_defconfig

Freescale MX21ADS
This machine is maintained by Karen Kang more information is available from its website. Kernels were built that supported this machine from these default configurations: mx21_defconfig

Freescale MX27ADS
This machine is maintained by Karen Kang more information is available from its website. Kernels were built that supported this machine from these default configurations: mx27_defconfig

Freescale MX27_3DS
This machine is maintained by Fred Fan more information is available from its website. Kernels were built that supported this machine from these default configurations: mx27_defconfig

FriendlyARM Mini2440 Board
This machine is maintained by capbily more information is available from its website. Kernels were built that supported this machine from these default configurations: s3c2410_defconfig, mini2440_defconfig

GLAN Tank
This machine is maintained by Martin Michlmayr more information is available from its website. Kernels were built that supported this machine from these default configurations: iop32x_defconfig

GMS30C7201
This machine is maintained by Jungjun Kim. Kernels were built that supported this machine from these default configurations: h7201_defconfig

Gateway 7001 AP
This machine is maintained by John Gordon more information is available from its website. Kernels were built that supported this machine from these default configurations: ixp4xx_defconfig

Gateworks Avila SBC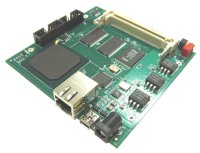 This machine is maintained by Deepak Saxena more information is available from its website. Kernels were built that supported this machine from these default configurations: ixp4xx_defconfig

Gemtek WX5715 (Linksys WRV54G)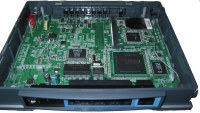 This machine is maintained by George Joseph more information is available from its website. Kernels were built that supported this machine from these default configurations: ixp4xx_defconfig

Giant Shoulder Loft
This machine is maintained by Tom Billman more information is available from its website. Kernels were built that supported this machine from these default configurations: ixp4xx_defconfig

Glomation GESBC-9312-sx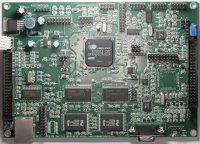 This machine is maintained by Lennert Buytenhek more information is available from its website. Kernels were built that supported this machine from these default configurations: ep93xx_defconfig

Gumstix
This machine is maintained by W. Gordon Kruberg more information is available from its website. Kernels were built that supported this machine from these default configurations: am200epdkit_defconfig

HMS30C7202
This machine is maintained by Jungjun Kim. Kernels were built that supported this machine from these default configurations: h7202_defconfig

HP Jornada 720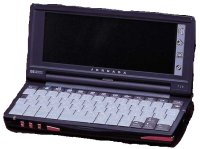 This machine is maintained by John Ankcorn. Kernels were built that supported this machine from these default configurations: jornada720_defconfig

HP Media Vault MV2120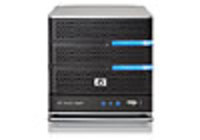 This machine is maintained by David Hanes more information is available from its website. Kernels were built that supported this machine from these default configurations: orion5x_defconfig

HP iPAQ H1940 handheld computer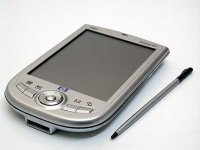 This machine is maintained by Jamey Hicks more information is available from its website. Kernels were built that supported this machine from these default configurations: s3c2410_defconfig

HP iPAQ H3600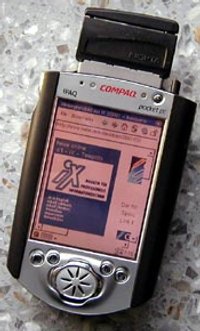 This machine is maintained by Jamey Hicks more information is available from its website. Kernels were built that supported this machine from these default configurations: h3600_defconfig

HP iPAQ H5400 Handheld
This machine is maintained by Jamey Hicks more information is available from its website. Kernels were built that supported this machine from these default configurations: h5000_defconfig

HP iPAQ hx4700 Pocket Computer
This machine is maintained by Jamey Hicks more information is available from its website. Kernels were built that supported this machine from these default configurations: magician_defconfig

HP iPAQ rx1950
This machine is maintained by Ben Dooks. Kernels were built that supported this machine from these default configurations: s3c2410_defconfig

HP iPAQ rx3715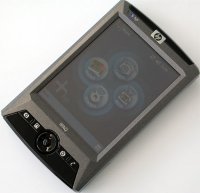 This machine is maintained by Ben Dooks more information is available from its website. Kernels were built that supported this machine from these default configurations: s3c2410_defconfig

HTC Herald
This machine is maintained by Cory Maccarrone more information is available from its website. Kernels were built that supported this machine from these default configurations: htcherald_defconfig

HTC Magician
This machine is maintained by pHilipp Zabel more information is available from its website. Kernels were built that supported this machine from these default configurations: magician_defconfig

Halibut
This machine is maintained by Brian Swetland more information is available from its website. Kernels were built that supported this machine from these default configurations: msm_defconfig

Hewlett-Packard Laboratories BadgeP
This machine is maintained by Christopher Hoover. Kernels were built that supported this machine from these default configurations: badge4_defconfig

Hilscher netX500 NX-DKN Dev. Board
This machine is maintained by Robert Schwebel more information is available from its website. Kernels were built that supported this machine from these default configurations: netx_defconfig

Hilscher netX500 NXDB500 Dev. Board
This machine is maintained by Robert Schwebel more information is available from its website. Kernels were built that supported this machine from these default configurations: netx_defconfig

Hilscher netX500 NXEB500-HMI Eval B
This machine is maintained by Michael Trensch more information is available from its website. Kernels were built that supported this machine from these default configurations: netx_defconfig

IP Fabrics Double Espresso
This machine is maintained by Lennert Buytenhek more information is available from its website. Kernels were built that supported this machine from these default configurations: ixp23xx_defconfig

IXDP425 Development Platform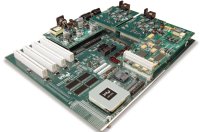 This machine is maintained by Deepak Saxena more information is available from its website. Kernels were built that supported this machine from these default configurations: ixp4xx_defconfig

Intel Assabet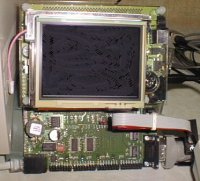 This machine is maintained by Nicolas Pitre more information is available from its website. Kernels were built that supported this machine from these default configurations: assabet_defconfig, neponset_defconfig

Intel EBSA110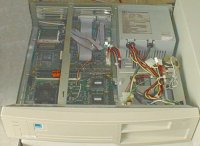 This machine is maintained by Russell King more information is available from its website. Kernels were built that supported this machine from these default configurations: ebsa110_defconfig

Intel EBSA285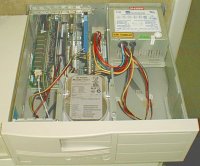 This machine is maintained by Russell King more information is available from its website. Kernels were built that supported this machine from these default configurations: footbridge_defconfig

Intel HCDDBBVA0 Development Platfor
This machine is maintained by Nicolas Pitre more information is available from its website. Kernels were built that supported this machine from these default configurations: mainstone_defconfig

Intel IQ31244 Serial ATA Evaluation
This machine is maintained by Deepak Saxena. Kernels were built that supported this machine from these default configurations: iop32x_defconfig

Intel IQ80321
This machine is maintained by Deepak Saxena more information is available from its website. Kernels were built that supported this machine from these default configurations: iop32x_defconfig

Intel IQ80331
This machine is maintained by Dave Jiang more information is available from its website. Kernels were built that supported this machine from these default configurations: iop33x_defconfig

Intel IQ80332
This machine is maintained by Dave Jiang more information is available from its website. Kernels were built that supported this machine from these default configurations: iop33x_defconfig

Intel IQ81340MC
This machine is maintained by Dan Williams more information is available from its website. Kernels were built that supported this machine from these default configurations: iop13xx_defconfig

Intel IQ81340SC
This machine is maintained by Dan Williams more information is available from its website. Kernels were built that supported this machine from these default configurations: iop13xx_defconfig

Intel IXCDP1100
This machine is maintained by Deepak Saxena more information is available from its website. Kernels were built that supported this machine from these default configurations: ixp4xx_defconfig

Intel IXDP2351
This machine is maintained by Deepak Saxena. Kernels were built that supported this machine from these default configurations: ixp23xx_defconfig

Intel IXDP2400
This machine is maintained by Deepak Saxena more information is available from its website. Kernels were built that supported this machine from these default configurations: ixp2000_defconfig

Intel IXDP2401
This machine is maintained by Deepak Saxena. Kernels were built that supported this machine from these default configurations: ixp2000_defconfig

Intel IXDP2800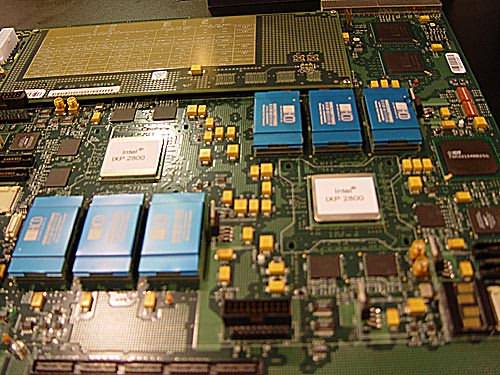 This machine is maintained by Deepak Saxena more information is available from its website. Kernels were built that supported this machine from these default configurations: ixp2000_defconfig

Intel IXDP2801
This machine is maintained by Deepak Saxena. Kernels were built that supported this machine from these default configurations: ixp2000_defconfig

Intel IXDP28X5
This machine is maintained by Andrzej Mialkowski. Kernels were built that supported this machine from these default configurations: ixp2000_defconfig

Intel IXDP465
This machine is maintained by Deepak Saxena more information is available from its website. Kernels were built that supported this machine from these default configurations: ixp4xx_defconfig

Intel IXDPG425 Development Platform
This machine is maintained by Deepak Saxena. Kernels were built that supported this machine from these default configurations: ixp4xx_defconfig

Intel Mote 2 Sensor Device
This machine is maintained by Ed C. Epp more information is available from its website. Kernels were built that supported this machine from these default configurations: imote2_defconfig

Intel ep80219 development board
This machine is maintained by Dan Williams more information is available from its website. Kernels were built that supported this machine from these default configurations: iop32x_defconfig

Intrinsyc CerfBoard
This machine is maintained by Frank Becker more information is available from its website. Kernels were built that supported this machine from these default configurations: cerfcube_defconfig

Iomega NAS 100d
This machine is maintained by tom king. Kernels were built that supported this machine from these default configurations: ixp4xx_defconfig

Jive
This machine is maintained by Ben Dooks. Kernels were built that supported this machine from these default configurations: s3c2410_defconfig

KS8695
This machine is maintained by Kam Lee. Kernels were built that supported this machine from these default configurations: acs5k_defconfig, ks8695_defconfig

Keith und Koep Trizeps4 CPU module
This machine is maintained by Jürgen Schindele. Kernels were built that supported this machine from these default configurations: trizeps4_defconfig

Keith und Koep Trizeps4-WL module
This machine is maintained by Jürgen Schindele. Kernels were built that supported this machine from these default configurations: trizeps4_defconfig

KuroBox Pro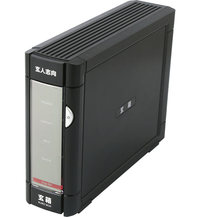 This machine is maintained by Tzachi Perelstein more information is available from its website. Kernels were built that supported this machine from these default configurations: orion5x_defconfig

KwikByte CAM60 Board (AT91SAM9260)
This machine is maintained by kb9200_dev more information is available from its website. Kernels were built that supported this machine from these default configurations: cam60_defconfig

L7200 Internet System Processor
This machine is maintained by Steven J. Hill more information is available from its website. Kernels were built that supported this machine from these default configurations: lusl7200_defconfig

LART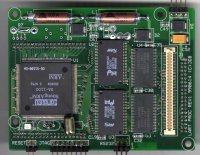 This machine is maintained by Erik Mouw more information is available from its website. Kernels were built that supported this machine from these default configurations: lart_defconfig

LaCie 2Big Network
This machine is maintained by Simon Guinot more information is available from its website. Kernels were built that supported this machine from these default configurations: orion5x_defconfig

LaCie Big Disk Network
This machine is maintained by Simon Guinot more information is available from its website. Kernels were built that supported this machine from these default configurations: orion5x_defconfig

LaCie Ethernet Disk mini V2
This machine is maintained by Christopher Moore more information is available from its website. Kernels were built that supported this machine from these default configurations: orion5x_defconfig

LaCie Network Space v2
This machine is maintained by Simon Guinot. Kernels were built that supported this machine from these default configurations: kirkwood_defconfig

LaCie d2 Network
This machine is maintained by Simon Guinot more information is available from its website. Kernels were built that supported this machine from these default configurations: orion5x_defconfig

Leopard board based on TI DM355
This machine is maintained by khasim syed mohammed more information is available from its website. Kernels were built that supported this machine from these default configurations: davinci_all_defconfig

Linkstation LS-HGL
This machine is maintained by Zhu Qingsen more information is available from its website. Kernels were built that supported this machine from these default configurations: orion5x_defconfig

Linksys NSLU2
This machine is maintained by Rod Whitby more information is available from its website. Kernels were built that supported this machine from these default configurations: ixp4xx_defconfig

Linksys WRT350N v2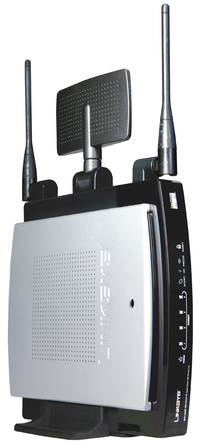 This machine is maintained by David Kraeutmann more information is available from its website. Kernels were built that supported this machine from these default configurations: orion5x_defconfig

Logic Product Development LPD7A400
This machine is maintained by Marc Singer more information is available from its website. Kernels were built that supported this machine from these default configurations: lpd7a400_defconfig

Logic Product Development LPD7A404
This machine is maintained by Marc Singer more information is available from its website. Kernels were built that supported this machine from these default configurations: lpd7a404_defconfig

Logic Product Development PXA270 Ca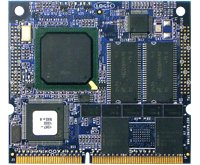 This machine is maintained by Peter Barada more information is available from its website. Kernels were built that supported this machine from these default configurations: lpd270_defconfig

LogicPD IMX27 SOM
This machine is maintained by Peter Barada more information is available from its website. Kernels were built that supported this machine from these default configurations: mx27_defconfig

Lubbock developer platform
This machine is maintained by Nicolas Pitre. Kernels were built that supported this machine from these default configurations: lubbock_defconfig

Lyrtech Small Form Factor SDR
This machine is maintained by Philip Balister more information is available from its website. Kernels were built that supported this machine from these default configurations: davinci_all_defconfig

MX51_BABBAGE
This machine is maintained by Rob Herring more information is available from its website. Kernels were built that supported this machine from these default configurations: mx51_defconfig

Marvell DB-88F6281-BP Devel Board
This machine is maintained by Nicolas Pitre. Kernels were built that supported this machine from these default configurations: kirkwood_defconfig

Marvell Loki Development Board
This machine is maintained by Nicolas Pitre. Kernels were built that supported this machine from these default configurations: loki_defconfig

Marvell MV78x00 Development Board
This machine is maintained by Nicolas Pitre more information is available from its website. Kernels were built that supported this machine from these default configurations: mv78xx0_defconfig

Marvell MV88F6281GTW_GE Board
This machine is maintained by Prafulla WADASKAR. Kernels were built that supported this machine from these default configurations: kirkwood_defconfig

Marvell Orion-2 Development Board
This machine is maintained by Tzachi Perelstein. Kernels were built that supported this machine from these default configurations: orion5x_defconfig

Marvell Orion-NAS reference design
This machine is maintained by Tzachi Perelstein. Kernels were built that supported this machine from these default configurations: orion5x_defconfig

Marvell Orion-VoIP Reference Design
This machine is maintained by Lennert Buytenhek. Kernels were built that supported this machine from these default configurations: orion5x_defconfig

Marvell Orion-VoIP Reference Design
This machine is maintained by Nicolas Pitre. Kernels were built that supported this machine from these default configurations: orion5x_defconfig

Marvell Orion1-90 AP GE Ref. Design
This machine is maintained by Lennert Buytenhek. Kernels were built that supported this machine from these default configurations: orion5x_defconfig

Marvell PXA300/PXA310 Handheld PDK
This machine is maintained by eric miao. Kernels were built that supported this machine from these default configurations: pxa3xx_defconfig

Marvell RD-78X00-mASA
This machine is maintained by Lennert Buytenhek. Kernels were built that supported this machine from these default configurations: mv78xx0_defconfig

Marvell RD-88F6192-NAS Ref Board
This machine is maintained by Nicolas Pitre. Kernels were built that supported this machine from these default configurations: kirkwood_defconfig

Marvell RD88F6281 Reference Board
This machine is maintained by Nicolas Pitre. Kernels were built that supported this machine from these default configurations: kirkwood_defconfig

Marvell SheevaPlug
This machine is maintained by Nicolas Pitre more information is available from its website. Kernels were built that supported this machine from these default configurations: kirkwood_defconfig

Maxtor Shared Storage II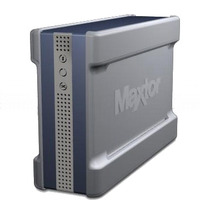 This machine is maintained by Sylver Bruneau more information is available from its website. Kernels were built that supported this machine from these default configurations: orion5x_defconfig

Motorola EZX A1200
This machine is maintained by Daniel Ribeiro more information is available from its website. Kernels were built that supported this machine from these default configurations: ezx_defconfig

Motorola EZX A780
This machine is maintained by Daniel Ribeiro more information is available from its website. Kernels were built that supported this machine from these default configurations: ezx_defconfig

Motorola EZX A910
This machine is maintained by Daniel Ribeiro more information is available from its website. Kernels were built that supported this machine from these default configurations: ezx_defconfig

Motorola EZX E2
This machine is maintained by Daniel Ribeiro more information is available from its website. Kernels were built that supported this machine from these default configurations: ezx_defconfig

Motorola EZX E6
This machine is maintained by Daniel Ribeiro more information is available from its website. Kernels were built that supported this machine from these default configurations: ezx_defconfig

Motorola EZX E680
This machine is maintained by Daniel Ribeiro more information is available from its website. Kernels were built that supported this machine from these default configurations: ezx_defconfig

Motorola MX1 ADS Board
This machine is maintained by Shane Nay. Kernels were built that supported this machine from these default configurations: mx1_defconfig

Motorola MXLADS
This machine is maintained by Darius Augulis. Kernels were built that supported this machine from these default configurations: mx1_defconfig

NCP
This machine is maintained by Kyungmin Park more information is available from its website. Kernels were built that supported this machine from these default configurations: s3c6400_defconfig

NeoCore926
This machine is maintained by CLEMENT Gregory. Kernels were built that supported this machine from these default configurations: neocore926_defconfig

NetWinder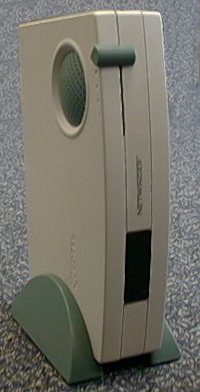 This machine is maintained by Russell King more information is available from its website. Kernels were built that supported this machine from these default configurations: netwinder_defconfig, footbridge_defconfig

Netgear WNR854T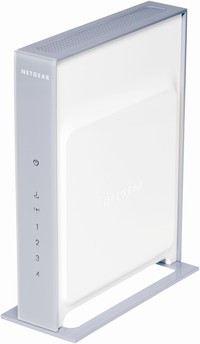 This machine is maintained by Imre Kaloz more information is available from its website. Kernels were built that supported this machine from these default configurations: orion5x_defconfig

Neuros OSD2
This machine is maintained by Michael Gao more information is available from its website. Kernels were built that supported this machine from these default configurations: davinci_all_defconfig

NexVision NexCoder_2440 board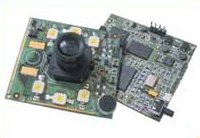 This machine is maintained by Guillaume GOURAT more information is available from its website. Kernels were built that supported this machine from these default configurations: s3c2410_defconfig

NexVision OTOM board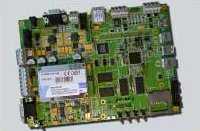 This machine is maintained by Guillaume GOURAT more information is available from its website. Kernels were built that supported this machine from these default configurations: s3c2410_defconfig

Nokia 770 Internet Tablet
This machine is maintained by Juha Yrjölä more information is available from its website. Kernels were built that supported this machine from these default configurations: n770_defconfig

Nokia N800 Internet Tablet
This machine is maintained by Kai Svahn more information is available from its website. Kernels were built that supported this machine from these default configurations: n8x0_defconfig

Nokia N810
This machine is maintained by Lauri Leukkunen more information is available from its website. Kernels were built that supported this machine from these default configurations: n8x0_defconfig

Nokia N810 Wimax Edition
This machine is maintained by Timo O. Karjalainen more information is available from its website. Kernels were built that supported this machine from these default configurations: n8x0_defconfig

Nokia RX-51
This machine is maintained by Lauri Leukkunen. Kernels were built that supported this machine from these default configurations: rx51_defconfig

OMAP Generic
This machine is maintained by Tony Lindgren more information is available from its website. Kernels were built that supported this machine from these default configurations: omap_generic_2420_defconfig, omap_generic_1610_defconfig, omap_generic_1710_defconfig, omap_generic_1510_defconfig

OMAP3 BEAGLE Ultra Low Cost Board
This machine is maintained by khasim syed mohammed more information is available from its website. Kernels were built that supported this machine from these default configurations: omap3_beagle_defconfig

OMAP3 based EVM from Mistral
This machine is maintained by Nagendra more information is available from its website. Kernels were built that supported this machine from these default configurations: omap3_evm_defconfig

OMAP3517EVM
This machine is maintained by Sanjeev Premi. Kernels were built that supported this machine from these default configurations: am3517_evm_defconfig

OMAP_4430SDP
This machine is maintained by Santosh Shilimkar more information is available from its website. Kernels were built that supported this machine from these default configurations: omap_4430sdp_defconfig

OMAP_LDP
This machine is maintained by Richard Woodruff more information is available from its website. Kernels were built that supported this machine from these default configurations: omap_ldp_defconfig

Olimex SAM9-L9260
This machine is maintained by Tsvetan Usunov more information is available from its website. Kernels were built that supported this machine from these default configurations: sam9_l9260_defconfig

OpenRD base
This machine is maintained by Simon Kagstrom more information is available from its website. Kernels were built that supported this machine from these default configurations: kirkwood_defconfig

OpenRD client
This machine is maintained by Dhaval Vasa more information is available from its website. Kernels were built that supported this machine from these default configurations: kirkwood_defconfig

PXA930 Evaluation Board
This machine is maintained by eric miao. Kernels were built that supported this machine from these default configurations: pxa3xx_defconfig

PXA930 Phone Concept Design Board
This machine is maintained by eric miao. Kernels were built that supported this machine from these default configurations: pxa3xx_defconfig

Palm Centro
This machine is maintained by Alex Osborne more information is available from its website. Kernels were built that supported this machine from these default configurations: palmz72_defconfig

Palm LifeDrive
This machine is maintained by Andrey Kolov more information is available from its website. Kernels were built that supported this machine from these default configurations: palmz72_defconfig

Palm Treo680
This machine is maintained by Tomas Cech more information is available from its website. Kernels were built that supported this machine from these default configurations: palmz72_defconfig

Palm Tungsten C
This machine is maintained by Andrey Kolov more information is available from its website. Kernels were built that supported this machine from these default configurations: palmz72_defconfig

Palm Tungsten E
This machine is maintained by Romain Goyet more information is available from its website. Kernels were built that supported this machine from these default configurations: palmte_defconfig

Palm Tungsten E2
This machine is maintained by Collette. Kernels were built that supported this machine from these default configurations: palmz72_defconfig

Palm Tungsten T
This machine is maintained by Andrey Kolov more information is available from its website. Kernels were built that supported this machine from these default configurations: palmtt_defconfig

Palm Tungsten T5
This machine is maintained by Andrey Kolov more information is available from its website. Kernels were built that supported this machine from these default configurations: palmz72_defconfig

Palm Zire 71
This machine is maintained by Andrey Kolov more information is available from its website. Kernels were built that supported this machine from these default configurations: palmz71_defconfig

Palm Zire 72
This machine is maintained by Vladimir Pouzanov more information is available from its website. Kernels were built that supported this machine from these default configurations: palmz72_defconfig

Pandora Handheld Console
This machine is maintained by John Willis more information is available from its website. Kernels were built that supported this machine from these default configurations: omap3_pandora_defconfig

Philips PNX4008 (Premo)
This machine is maintained by Vitaly Wool. Kernels were built that supported this machine from these default configurations: pnx4008_defconfig

Phytec PCM-027 phyCORE-PXA270
This machine is maintained by Phytec Messtechnik more information is available from its website. Kernels were built that supported this machine from these default configurations: pcm027_defconfig

Phytec PCM-038 phyCORE-i.MX27
This machine is maintained by Robert Schwebel more information is available from its website. Kernels were built that supported this machine from these default configurations: mx27_defconfig

Picotux 200
This machine is maintained by Simon Richter more information is available from its website. Kernels were built that supported this machine from these default configurations: picotux200_defconfig

Pleb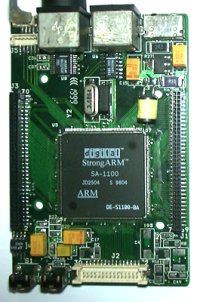 This machine is maintained by Daniel Potts more information is available from its website. Kernels were built that supported this machine from these default configurations: pleb_defconfig

PortuxG20
This machine is maintained by Achim Ehrlich more information is available from its website. Kernels were built that supported this machine from these default configurations: stamp9g20_defconfig

QNAP TS-109/TS-209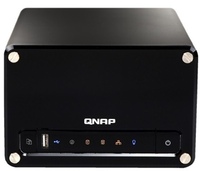 This machine is maintained by Tim Ellis more information is available from its website. Kernels were built that supported this machine from these default configurations: orion5x_defconfig

QNAP TS-119/TS-219
This machine is maintained by Martin Michlmayr more information is available from its website. Kernels were built that supported this machine from these default configurations: kirkwood_defconfig

QNAP TS-409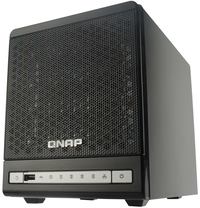 This machine is maintained by Sylver Bruneau more information is available from its website. Kernels were built that supported this machine from these default configurations: orion5x_defconfig

QNAP TS-41x
This machine is maintained by Martin Michlmayr more information is available from its website. Kernels were built that supported this machine from these default configurations: kirkwood_defconfig

Raumfeld Connector
This machine is maintained by Daniel Mack more information is available from its website. Kernels were built that supported this machine from these default configurations: raumfeld_defconfig

Raumfeld Controller
This machine is maintained by Daniel Mack more information is available from its website. Kernels were built that supported this machine from these default configurations: raumfeld_defconfig

Raumfeld Speaker
This machine is maintained by Daniel Mack more information is available from its website. Kernels were built that supported this machine from these default configurations: raumfeld_defconfig

Renesas SH-Mobile AP4 EVB Board
This machine is maintained by Kuninori Morimoto. Kernels were built that supported this machine from these default configurations: ap4evb_defconfig

Renesas SH-Mobile G3 EVM Board
This machine is maintained by Paul Mundt. Kernels were built that supported this machine from these default configurations: g3evm_defconfig

Renesas SH-Mobile G4 EVM Board
This machine is maintained by Si Dao. Kernels were built that supported this machine from these default configurations: g4evm_defconfig

S3C2440 Evaluation Board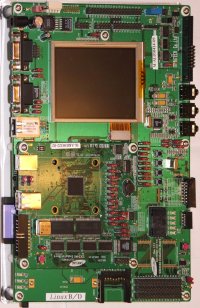 This machine is maintained by Sangwook Lee more information is available from its website. Kernels were built that supported this machine from these default configurations: s3c2410_defconfig

SMDK2413
This machine is maintained by Kevin Lo more information is available from its website. Kernels were built that supported this machine from these default configurations: s3c2410_defconfig

SMDK2416
This machine is maintained by Lee jong pill more information is available from its website. Kernels were built that supported this machine from these default configurations: s3c2410_defconfig

SMDK6410
This machine is maintained by Ryu Euiyoul more information is available from its website. Kernels were built that supported this machine from these default configurations: s3c6400_defconfig

SMDK6440
This machine is maintained by Kyoungil Kim more information is available from its website. Kernels were built that supported this machine from these default configurations: s5p6440_defconfig

SMDKC100
This machine is maintained by Yang Jin Sung more information is available from its website. Kernels were built that supported this machine from these default configurations: s5pc100_defconfig

SMDKC110
This machine is maintained by JaeCheol Lee more information is available from its website. Kernels were built that supported this machine from these default configurations: s5pc110_defconfig

SMDKV210
This machine is maintained by JaeCheol Lee more information is available from its website. Kernels were built that supported this machine from these default configurations: s5pv210_defconfig

SPEAr 300
This machine is maintained by shiraz. Kernels were built that supported this machine from these default configurations: spear300_defconfig

SPEAr 600
This machine is maintained by shiraz. Kernels were built that supported this machine from these default configurations: spear600_defconfig

ST Microelectronics Nomadik
This machine is maintained by david siorpaes more information is available from its website. Kernels were built that supported this machine from these default configurations: nhk8815_defconfig

Samsung Apollon (custom OMAP24XX)
This machine is maintained by Kyungmin Park. Kernels were built that supported this machine from these default configurations: omap_apollon_2420_defconfig

Samsung S3C2412 Evaluation platform
This machine is maintained by YONGKAL. Kernels were built that supported this machine from these default configurations: s3c2410_defconfig

Samsung S3C2443 Evaluation Platform
This machine is maintained by Suh, Seung-chull. Kernels were built that supported this machine from these default configurations: s3c2410_defconfig

Samsung S3C6400 Evaluation Platform
This machine is maintained by JaeCheol Lee more information is available from its website. Kernels were built that supported this machine from these default configurations: s3c6400_defconfig

Shannon (TuxScreen) Web Phone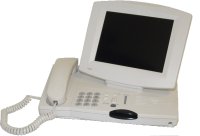 This machine is maintained by Russ Dill more information is available from its website. Kernels were built that supported this machine from these default configurations: shannon_defconfig

Sharp Zaurus SL-5000(D)/SL-5500
This machine is maintained by Richard Purdie. Kernels were built that supported this machine from these default configurations: collie_defconfig

Sharp Zaurus SL-5600
This machine is maintained by Richard Purdie. Kernels were built that supported this machine from these default configurations: corgi_defconfig

Sharp Zaurus SL-C1000
This machine is maintained by Richard Purdie. Kernels were built that supported this machine from these default configurations: spitz_defconfig

Sharp Zaurus SL-C3000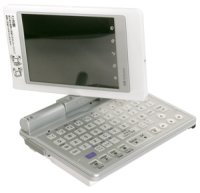 This machine is maintained by Richard Purdie. Kernels were built that supported this machine from these default configurations: spitz_defconfig

Sharp Zaurus SL-C3100/SL-C3200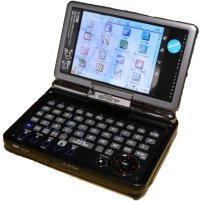 This machine is maintained by Richard Purdie. Kernels were built that supported this machine from these default configurations: spitz_defconfig

Sharp Zaurus SL-C700
This machine is maintained by Richard Purdie. Kernels were built that supported this machine from these default configurations: corgi_defconfig

Sharp Zaurus SL-C750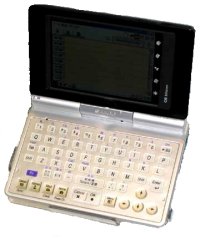 This machine is maintained by Richard Purdie. Kernels were built that supported this machine from these default configurations: corgi_defconfig

Sharp Zaurus SL-C760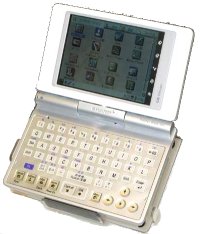 This machine is maintained by Richard Purdie. Kernels were built that supported this machine from these default configurations: corgi_defconfig

Sigmatel STMP378x
This machine is maintained by dmitry pervushin. Kernels were built that supported this machine from these default configurations: stmp378x_defconfig

Sigmatel STMP37xx
This machine is maintained by dmitry pervushin. Kernels were built that supported this machine from these default configurations: stmp37xx_defconfig

Simpad
This machine is maintained by Messerer Juergen. Kernels were built that supported this machine from these default configurations: simpad_defconfig

Simtec IM2440D20 (Osiris)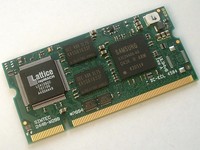 This machine is maintained by Ben Dooks more information is available from its website. Kernels were built that supported this machine from these default configurations: s3c2410_defconfig

Simtec bast board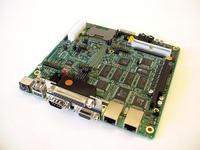 This machine is maintained by Vincent Sanders more information is available from its website. Kernels were built that supported this machine from these default configurations: s3c2410_defconfig

SmartQ5
This machine is maintained by David Carlson more information is available from its website. Kernels were built that supported this machine from these default configurations: s3c6400_defconfig

SmartQ7
This machine is maintained by Maurus Cuelenaere more information is available from its website. Kernels were built that supported this machine from these default configurations: s3c6400_defconfig

Sperry-Sun Kafa
This machine is maintained by Sergei Sharonov. Kernels were built that supported this machine from these default configurations: kafa_defconfig

Stamp9G20
This machine is maintained by Achim Ehrlich more information is available from its website. Kernels were built that supported this machine from these default configurations: stamp9g20_defconfig

TI DaVinci DA830 EVM
This machine is maintained by Steve Chen. Kernels were built that supported this machine from these default configurations: da8xx_omapl_defconfig

TI DaVinci DA850
This machine is maintained by Sudhakar Raj. Kernels were built that supported this machine from these default configurations: da8xx_omapl_defconfig

TI DaVinci DM355 EVM
This machine is maintained by Kevin Hilman more information is available from its website. Kernels were built that supported this machine from these default configurations: davinci_all_defconfig

TI DaVinci EVM
This machine is maintained by Kevin Hilman more information is available from its website. Kernels were built that supported this machine from these default configurations: davinci_all_defconfig

TI Innovator
This machine is maintained by Eric Thomas more information is available from its website. Kernels were built that supported this machine from these default configurations: omap_innovator_1510_defconfig, omap_innovator_1610_defconfig

TI OMAP Starter Kit
This machine is maintained by Steve Johnson more information is available from its website. Kernels were built that supported this machine from these default configurations: omap_osk_5912_defconfig

TI OMAP1610 H2
This machine is maintained by Steve Johnson more information is available from its website. Kernels were built that supported this machine from these default configurations: omap_h2_1610_defconfig

TI OMAP2420 H4
This machine is maintained by Steve Johnson more information is available from its website. Kernels were built that supported this machine from these default configurations: omap_h4_2420_defconfig

TI OMAP2430 2430SDP
This machine is maintained by Steve Johnson more information is available from its website. Kernels were built that supported this machine from these default configurations: omap_2430sdp_defconfig

TI OMAP3430 SDP3430
This machine is maintained by syed khasim more information is available from its website. Kernels were built that supported this machine from these default configurations: omap_3430sdp_defconfig

TI OMAP3630 SDP
This machine is maintained by vikram pandita more information is available from its website. Kernels were built that supported this machine from these default configurations: omap_3630sdp_defconfig

TI OMAP730/Perseus2
This machine is maintained by Kevin Hilman more information is available from its website. Kernels were built that supported this machine from these default configurations: omap_perseus2_730_defconfig

TMS Platform
This machine is maintained by Thomas Gleixner. Kernels were built that supported this machine from these default configurations: s3c2410_defconfig

Technologic Systems TS-72xx SBC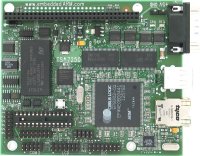 This machine is maintained by pit. Kernels were built that supported this machine from these default configurations: ep93xx_defconfig

Technologic Systems TS-78xx SBC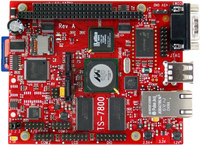 This machine is maintained by Alexander Clouter more information is available from its website. Kernels were built that supported this machine from these default configurations: orion5x_defconfig

The Hack Kit core cpu board
This machine is maintained by Stefan Eletzhofer more information is available from its website. Kernels were built that supported this machine from these default configurations: hackkit_defconfig

Thecus N2100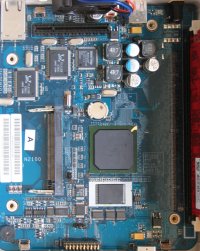 This machine is maintained by Lennert Buytenhek more information is available from its website. Kernels were built that supported this machine from these default configurations: iop32x_defconfig

TinCanTools Hammer CPU Board
This machine is maintained by David Anders more information is available from its website. Kernels were built that supported this machine from these default configurations: s3c2410_defconfig, tct_hammer_defconfig

Toradex Colibri PXA300
This machine is maintained by Daniel Mack more information is available from its website. Kernels were built that supported this machine from these default configurations: colibri_pxa300_defconfig

Toshiba e-400
This machine is maintained by Ian Molton more information is available from its website. Kernels were built that supported this machine from these default configurations: eseries_pxa_defconfig

Toshiba e330
This machine is maintained by Ian Molton more information is available from its website. Kernels were built that supported this machine from these default configurations: eseries_pxa_defconfig

Toshiba e350
This machine is maintained by Ian Molton more information is available from its website. Kernels were built that supported this machine from these default configurations: eseries_pxa_defconfig

Toshiba e740
This machine is maintained by Ian Molton more information is available from its website. Kernels were built that supported this machine from these default configurations: eseries_pxa_defconfig

Toshiba e750
This machine is maintained by Ian Molton more information is available from its website. Kernels were built that supported this machine from these default configurations: eseries_pxa_defconfig

Toshiba e800
This machine is maintained by Ian Molton more information is available from its website. Kernels were built that supported this machine from these default configurations: eseries_pxa_defconfig

Touch Book
This machine is maintained by Gregoire Gentil more information is available from its website. Kernels were built that supported this machine from these default configurations: omap3_touchbook_defconfig

UCDRAGON_YL_9200
This machine is maintained by Steve Birtles more information is available from its website. Kernels were built that supported this machine from these default configurations: yl9200_defconfig

VR1000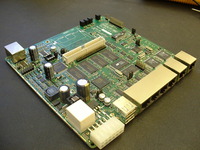 This machine is maintained by Ben Dooks. Kernels were built that supported this machine from these default configurations: s3c2410_defconfig

W90N960 EVBOARD
This machine is maintained by wanzongshun more information is available from its website. Kernels were built that supported this machine from these default configurations: nuc960_defconfig

W90P910 EVBOARD
This machine is maintained by wanzongshun more information is available from its website. Kernels were built that supported this machine from these default configurations: nuc910_defconfig

XCEP
This machine is maintained by Marjan Urbancic more information is available from its website. Kernels were built that supported this machine from these default configurations: xcep_defconfig

ZOOM2 board
This machine is maintained by vikram pandita more information is available from its website. Kernels were built that supported this machine from these default configurations: omap_zoom2_defconfig

ZOOM3 board
This machine is maintained by vikram pandita more information is available from its website. Kernels were built that supported this machine from these default configurations: omap_zoom3_defconfig

afev9260 custom board with open hw
This machine is maintained by Sergey Lapin more information is available from its website. Kernels were built that supported this machine from these default configurations: afeb9260_defconfig

anubis
This machine is maintained by Vincent Sanders. Kernels were built that supported this machine from these default configurations: s3c2410_defconfig

bcmring
This machine is maintained by Leo Chen. Kernels were built that supported this machine from these default configurations: bcmring_defconfig

davinci_dm365_evm
This machine is maintained by Sneha Narnakaje. Kernels were built that supported this machine from these default configurations: davinci_all_defconfig

eXeda
This machine is maintained by Mike Rapoport more information is available from its website. Kernels were built that supported this machine from these default configurations: em_x270_defconfig

em-x270
This machine is maintained by Mike Rapoport more information is available from its website. Kernels were built that supported this machine from these default configurations: em_x270_defconfig

kb9200
This machine is maintained by kb9200_dev more information is available from its website. Kernels were built that supported this machine from these default configurations: kb9202_defconfig

kixrp435
This machine is maintained by Allen Hung more information is available from its website. Kernels were built that supported this machine from these default configurations: ixp4xx_defconfig

overo
This machine is maintained by Steve Sakoman. Kernels were built that supported this machine from these default configurations: overo_defconfig

smdk2410
This machine is maintained by Jaeoh Cha. Kernels were built that supported this machine from these default configurations: s3c2410_defconfig

smdk6442
This machine is maintained by Sewoon Park more information is available from its website. Kernels were built that supported this machine from these default configurations: s5p6442_defconfig

spear310
This machine is maintained by viresh kumar. Kernels were built that supported this machine from these default configurations: spear310_defconfig

spear320
This machine is maintained by viresh kumar. Kernels were built that supported this machine from these default configurations: spear320_defconfig

sx1
This machine is maintained by Wolfgang Denk more information is available from its website. Kernels were built that supported this machine from these default configurations: sx1_defconfig

synertronixx scb9328
This machine is maintained by Konstantin Kletschke more information is available from its website. Kernels were built that supported this machine from these default configurations: mx1_defconfig

u8500
This machine is maintained by Srinidhi Kasagar more information is available from its website. Kernels were built that supported this machine from these default configurations: u8500_defconfig

wg302v2
This machine is maintained by Bryan J. Byerly. Kernels were built that supported this machine from these default configurations: ixp4xx_defconfig

Back to the main Kautobuild page